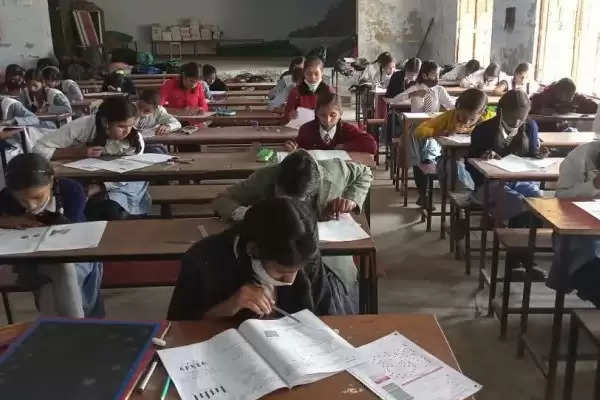 Employment News-Evaluation survey conducted in 209 schoolsFor the evaluation of teachers and students, evaluation survey of students was conducted in 209 schools of the district studying in council, secondary and madrassa on Friday. Quality forms were also filled from the teachers. OMR seats will be sent to Prayagraj CBSE Board.
The survey included students of class three, five of parishad school, class eight and 10 of madrasa and secondary school. In this, a 90-minute examination was conducted for the students of class three and five and two-hour examination for the students of class 8 and 10. The examination coordinators reached the examination centers only at 8 am. After preparing the seating plan, the examination started from 10:30 am. Under the National Achievement Survey, students took the examination under the survey at GGIC, Sushma Education Center, MMS School and MSB Education Center in Bangarmau. Forms related to the quality of education were also filled from the teachers. Principal Sunil Kumar and teacher Ruchi Katiyar cooperated in the examination.
Prem Prakash Maurya, the in-charge of the diet, inspected the Government High School in Bichiya. Coordinator AVM principal Anjana Bhadauria reached New Era School in the city. The invigilator from Allahabad visited different examination centers and saw the arrangements. The DIET principal told that the OMR seats will be sent to the CBSE board located in Prayagraj. Along with the quality of education, the efficiency of teachers will also be assessed there.
Share this story