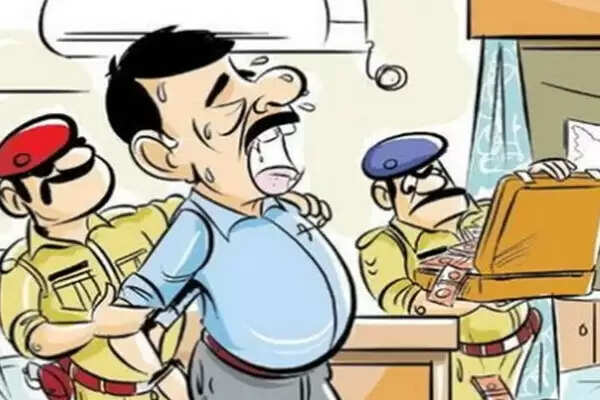 Employment News-In the Divisional Joint Director Education Office, there is a doubt about the suspension of two employees including the accused joint director in the bribery case. The department is waiting for the Lokayukta's note sheet so that the action can be taken forward. The Directorate of Public Instruction has sought necessary information in this regard. The officer of suspension of the Divisional Joint Director is to the Commissioner Public Instruction. Action is likely to be taken on this when the office opens on Thursday.
It is to be known that last day a lady Bhritya posted in the Divisional Joint Director's office had complained to the Lokayukta for demanding bribe. It was said that in the computer theft case, JD Rammohan Tiwari was being threatened to take action and vacate the quarters. In lieu of not doing so, 21 thousand rupees were being demanded. The team of Lokayukta trapped the conversation of women's servant. When on the evening of October 12, JD called in the office with money.

The woman's son Mo Gulzar was asked to hand over the said amount to the accountants Ashok Shivvedi and Santosh Bhatele, as soon as the money was given, the Lokayukta caught it. A case of Prevention of Corruption Act against all three including JD Rammohan Tiwari was registered by Lokayukta. Here there is a discussion in the department that he has been implicated under the conspiracy.
However, the truth will come out after investigation. Here Yogendra Dubey, Atal Upadhyay, Mansoor of MP Third Class Government Employees Union also alleged that the JD office has become a bastion of corruption, where money is demanded in the name of getting work done every day. . He has demanded immediate suspension of the accused personnel.
Share this story