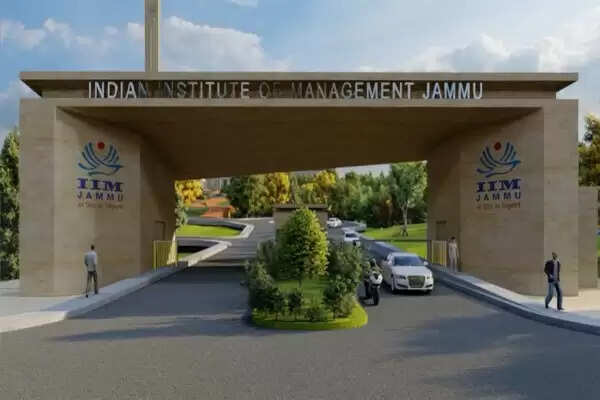 Employment News-This session at Indian Institute of Management Jammu, adult students in the age group of 40 and above have got an opportunity to study Executive Master of Business Administration (EMBA) course. The admission process has been completed. Soon the classes will be conducted through online and offline mode. This course will benefit those students, who are currently unable to pursue their degree due to any reason.
Institute's Prof. Ruchi Sehgal said that in EMBA, students of adult age have been admitted for 30 seats. The first batch has been started under the New Education Policy 2020. In this, retired adult students from different fields like Indian Army, Power Grid Corporation of India etc. have taken admission. All the students have work experience of more than ten and a half years.
They have been given admission on this basis. These students will be called for offline classes in the institute once or twice a week. The classes will also be conducted continuously through online mode at the scheduled time. The employing students of this course will also benefit. This course will be of great convenience for those students who have not been able to get a higher education degree due to some reason. They have to provide employment along with the degree. The institute is giving opportunities to study along with employment. For this the institute has fixed a schedule.
---
Admission process completed for 60 seats in IPM
Admission has also been done for 60 seats in Integrated Program in Management (IPM). In this 51 girl students and 9 boys have taken admission. The institute has given first priority to the girl students in this course. Course studies will start soon. Dr. Ruchi Sehgal informed that the second batch will be started in the month of November-December. The admission process will be same. He told that the students of IPM who want to go to MBA, it is mandatory for them to have 60 percent in IPM. Students who have less than 60 percent marks will not be able to apply for MBA. He will be given a two-year IPM degree.
Share this story