Education system of Garhwa district will be strengthened with the funds of NITI Aayog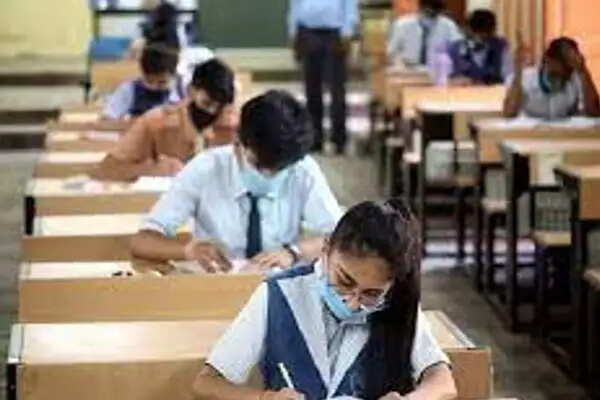 Employment News- The NITI Aayog of the Government of India is working towards improving the education system of the district. For this, the central government has approved an amount of five crore rupees for Garhwa district. With this amount, the education system of the district will be strengthened. With this fund of NITI Aayog, work will be done for the betterment of the education system of the high schools of the district. So that better education and resources can be made available to the students.

Under this, library, laboratory and better smart class facilities will be provided in all 120 high schools of the district. It will also be equipped with different types of resources. With this, children will be able to get the facility of private school in government schools. It is to be known that due to being included in the backward district of the country, Garhwa district has been selected as an aspirational district. In the current financial year, NITI Aayog has decided to strengthen the education system in Garhwa district. Under which Rs 5 crore has been approved.
With this amount, arrangements for libraries, laboratories, smart classes etc. will be made in 120 high schools. Along with this, seven high schools of the district will also be developed as model schools. In these, the facilities of arts school will also be developed. After selecting these schools, its name will be announced later. In this regard, Mrigendra Kumar Shahi, Fellow of Aspirational District said that last year NITI Aayog had provided 5 crores for working in the field of health.
This year, Rs 5 crore has been given to Garhwa district for the betterment of education. In the field of health, various facilities have been provided in Sadar Hospital, including oxygen plant from NITI Aayog, two ambulances, oxygen facility through pipeline on hundred beds, three color Doppler, X-ray machine. People are getting benefit of this. Now it is the turn of the field of education. Better work will also be done in this direction. So that the students of the district do not face any problem. He said that this amount would be used to improve the education system of the district. Smart class will be improved and online education facility will be made available in all high schools. Also, the library will be equipped with useful books for the children. So that children are not deprived of good studies due to lack of books.
Share this story