Agra teachers trapped in DBT, education system in government schools getting derailed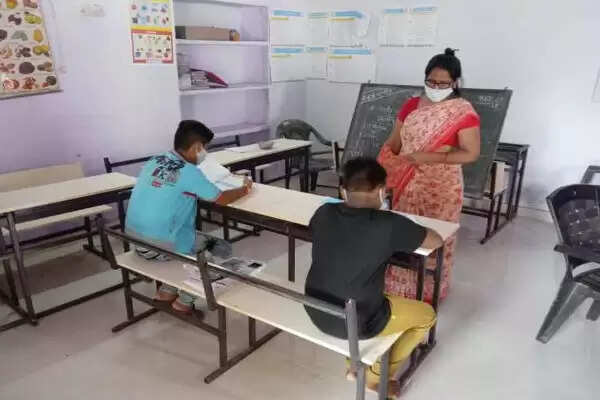 Government Jobs-The education system of the council schools, which were closed due to Corona, remained in disarray for about one and a half years. Just as it had improved as the transition subsided, now the Direct Benefit Transfer (DBT) has once again confused the teachers and they have to make rounds of cyber cafes to complete the formalities. Teachers say that since the opening of the school from September 1, studies are gaining momentum. But now the government has issued a decree to send the budget amount in their accounts for the schemes related to the students.
It became a challenge for them to feed the complete information data of each student on the DBT app of Prerna Portal. Due to the presence of teachers throughout the day, the studies started getting disrupted.
This is the state of the district
There are a total of 2491 council schools in the district, in which about two lakh 40 thousand students are registered. The data of all these has to be uploaded on the Prerna portal, the education system is being affected by handing over the responsibility to the teachers. This is the situation when in the past, for the conversion cast of Mid-Day Meal (MDM), teachers have been made to feed the bank accounts of the parents.
Teachers union mobilized
Teachers' unions have also become agitated over the continuous assignment of additional responsibilities on teachers. United Teachers Association (Utah) District General Secretary Rajiv Verma says that the data has already been fed, so now the teachers are only being harassed by doing the whole exercise afresh. The worst situation is of the schools in the city area because only one teacher is posted in all the schools there. State Organization Minister of Primary Teachers Association Brijesh Dixit says that it is not right to engage teachers in unnecessary work, as this affects the teaching work the most.
Share this story