Education Ministry includes Sasaram in hundred tourist places, students from all over the country will come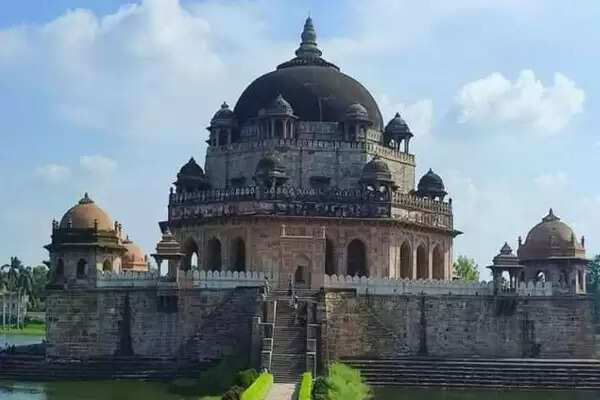 Employment News-From the point of view of tourism, there is good news for the people of Rohtas district. Rohtas district has also been included in the list of hundred tourist places issued by the Ministry of Education after the recommendation of the National Education Policy and permission from the Ministry of Tourism. Students studying in colleges and universities of different parts of the country will visit the historical and tourist places of the district and work to know its history and importance. On which the UGC has also instructed the higher educational institutions to implement.
from the Buddhist and Sufi circuit
The importance of this city has increased from the point of view of tourism after Sasaram's association with Buddhist and Sufi circuit. In view of its importance, the Ministry of Education has ranked it among the hundred tourist places. The students coming here will be aware of the history, scientific contributions and traditions of the places, which they have been studying in books till now. While this will boost tourism, the new generation will get an opportunity to connect with the rich heritage, culture, diversity, knowledge and language of the district. The reason is that from Sher Shah Tomb to Rohtasgarh Fort, the miniature inscription of Emperor Ashoka, Shergarh Fort is considered very important from the point of view of tourism. On the other hand, Tarachandi Dham, Gupta Dham, Tutla Bhavani, Chacha Fagumal Gurdwara, Pilot Baba Dham are a symbol of common culture - common heritage.
According to historian Dr. Shyam Sundar Tiwari, it is a matter of pride to have Sasaram in the list of hundred tourist places by the Ministry of Education under the new National Education Policy. This district holds its own importance from cultural, historical, religious and tourism point of view. With this, where students coming from different states of the country will get a chance to know the history of the country, it will be strong on the map of the country in terms of tourism.
Historical, Tourist and Scenic Places of Rohtas District
Sher Shah Suri's Tomb
Rohtasgarh Fort
- Shergarh Fort
- Tomb of Hasan Khan Suri
-Small inscription of Emperor Ashoka
- Tomb of Alawal Khan
- Salim Shah's Tomb
- Tarachandi Dham
- Guptadham
- Tutla Bhavani Dham
- Pilot Baba Dham
- Chacha Fagumal Gurdwara
- Manjhar Kund
- smoke pit
- Indrapuri Dam
- Durgavati Reservoir
Share this story