Education minister should resign apologizing to poor families, otherwise the people of the state will never forgive them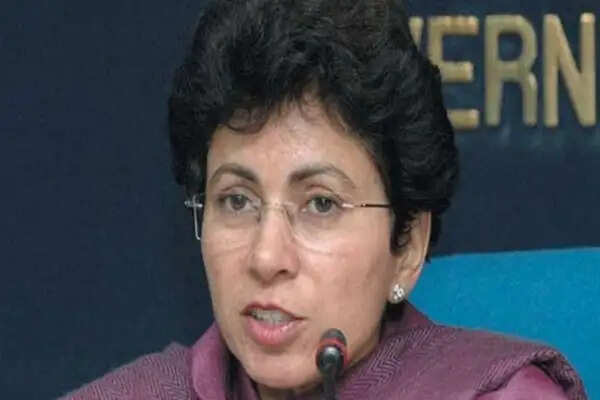 Employment News-Haryana Pradesh Congress President Kumari Selja said that children from poor families failed to get admission in private schools in the state. The Education Minister should resign from his post by apologizing publicly to these families. Due to their non-admission, the complicity of the BJP-JJP coalition government with the private school operators has also been exposed. This shows that the state government has no concern with the poor. They only have to protect the interests of their capitalist friends.
In a statement issued to the media, Kumari Selja said that the Congress will oppose every attempt to abolish Section 134A of the Haryana Education Rule and will give a befitting reply to the state government. With the end of this, the hopes of poor families to get good education for their children will end and the private school mafia will become more organized.
Haryana Congress President Kumari Selja said that with the abolition of 134A, the provision of free education in private schools to children of poor families earning an annual income of Rs 2 lakh will end. Whereas, according to the number of schools in the state, more than two lakh seats are reserved for the children of poor families under this rule. Under this rule, the child of the eligible family can pass the test and take admission in any private school.
He said that he can take admission in any class according to the test as well as change the school in the middle of the session. The responsibility of the fees and admission of the children rests with the state government. If 134A is abolished, then these families will be able to enroll their child only in the first class. They will stop getting the option of admission in any other class.
He further said that in such a situation, there will be a provision in front of these families to get admission in their nearest private school only. That is, you will not be able to choose the school according to your choice. The state government has bowed down before the lobby of private school operators. Despite the passage of 9 months due to their greed and greed, till date the government has not been able to get these children admitted.
He said that it is totally wrong to say that the Education Minister, who failed in admission, is making changes to abolish Education Rule 134A to ensure that the children of poor families do not face any problem in future. This step of the Education Minister and the State Government is tantamount to kneeling in front of the private school operators. The people of the state will never forgive him for this step of his.
Share this story