Congress MLA said - Education Minister PA and staff are running the posting business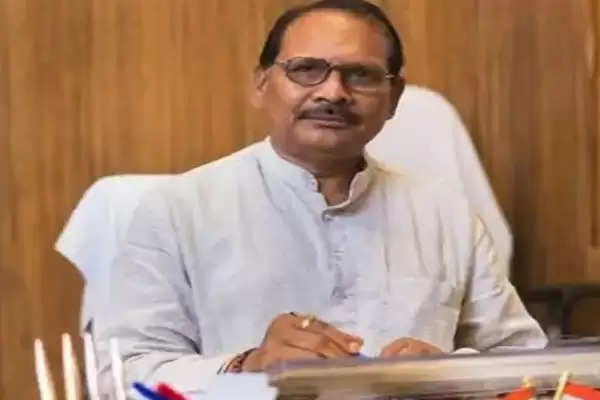 Employment News-More than a dozen Congress MLAs have opened a front against Education Minister Prem Singh Tekam of his own government. Alleging irregularities, corruption in recruitment in the education department, the MLAs are saying that if they are not corrected, then a campaign will be launched to remove you, will demand from the Chief Minister that the Education Minister should be removed. The MLAs have alleged that the education minister's PM and staff are running the business of transfer and posting. Jashpur DEO SN Panda was suspended after pressure.
Dozens of MLAs including MLA Brihaspati Singh, Parliamentary Secretary Uttam Dan Minj and Chandradev Rai, Gulab Kamro, Indershah Mandavi, MLA Vinay Bhagat have expressed their displeasure with the Education Minister. Minz said that the education department is tarnishing the image of the government. Will not tolerate this. Rai said that the Education Minister is ignoring the demands and advice of the MLAs. There are 2.5-3 lakh people in our area. How will you answer them?
At the behest of the CM, all these MLAs also met PS Dr. Alok Shukla and Commissioner Dr. Kamalpreet Singh. They got the investigation done and found the officers guilty, but no action was taken. Then he told Dr. Tekam aloud. The MLAs said that earlier also after complaints of some officers, they were recommended to be removed, but they were not even relieved.
During some recruitments, the candidate was called for an interview on the second day at 9 pm, so that they could not attend. The MLAs said that three years of the government have passed. One year is left, to show some work, so we are being treated like this.
Threat: Stop corruption, otherwise we will get it removed
Irregularities in contractual recruitment in Swami Atmanand Schools should be investigated. Action should be taken against DEO SN Panda.
In Jashpur district's Manora, Duldula, Kunkuri, Garden, Farsabhar, Kansabel, Pathalgaon, there have been huge irregularities in contractual recruitment on teachers and other cadres.
Applications were invited on the website by taking out an advertisement. The selection committee for recruitment was made separately in each block, so the advertisement had to be published separately. Block wise selection list was to be made according to the applications. But this was not done.
The qualifications and norms and rules of contract appointment were flouted. Eligible candidates were not informed in writing.
Along with suspending the DEO, the recruitments also canceled
The displeasure of Congress MLAs against Education Minister Premsai Singh Tekam paid off. On Thursday, the DEO of Jashpur SN Panda was suspended by the Education Department. The appointments made on teachers and other posts in Atmanand English Schools have also been cancelled. The department has ordered that the advertisements of the recruitments should be issued again.
Business of posting in Education Department: Brihaspat Singh
School Education Minister is doing arbitrariness. Not even listening to CM. His PA and personal staff do everything. Transfer, posting business is going on. It will not be tolerated.
Brihaspat Singh, Congress MLA
Will look into MLA's complaints: Dr. Tekam
No MLA has been neglected. On the basis of his complaint, the points which have come in the investigation are being looked into. The guilty officer has been suspended.
-Doctor. Premsai Tekam, Education Minister
Share this story