Education loan will be available in UP like Delhi, if AAP government is formed, children will get free coaching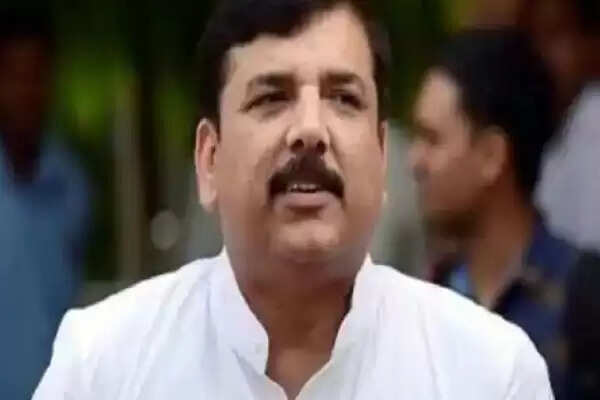 Employment News-Aam Aadmi Party's state in-charge and Rajya Sabha MP Sanjay Singh said that if his party's government is formed in 2022, free coaching for medical, engineering and civil services will be provided to all the meritorious. Mothers will not even have to worry about the education of their meritorious children. Like Delhi, education loan up to 10 lakh will be given in UP without interest. He was speaking at a conference of the party's women's cell held at Gandhi Bhawan auditorium in Lucknow on Saturday. In this conference organized under the chairmanship of State President of Women's Cell, Neelam Yadav, Sanjay Singh strongly advocated 33 percent reservation for women in Lok Sabha and Vidhan Sabhas. He also announced that if AAP government is formed, one woman from every family of the state will be given employment.
MP Sanjay Singh said that instead of taking action against the martyrs and rapists in the state, the government suppresses the voice of the victim. On raising voice, sometimes the police act on the brother of the victim and sometimes on the father. If 'AAP' government is formed, then if there is rape and molesting, then the inspector and the constable will be sacked and sent home. Referring to the model of Delhi's Kejriwal government for women's safety, he said that today Delhi is the only city in the world where maximum cameras have been installed to make mothers and sisters feel safe. Many women also took membership of the party on this occasion.
State President Sabhajit Singh said that half the population of UP has made up its mind to remove the present government from power. In her presidential address, state president of women's cell, Neelam Yadav said that the limit is reached when the state government is not seen standing with the victim but with the criminals. On this occasion, State General Secretary Dinesh Singh Patel, State Co-in-Charge Braj Kumari Singh, Brajlal Lodhi, Nadeem Asraf Jayasi, State Spokesperson Mahendra Singh, State Vice President Captain Sarabjit Singh Makkar, Rohit Srivastava, Metropolitan President Amit Srivastava Tyagi, Faisal Warsi, Anoop Pandey, Rajeev Bakshi, Shahbaz Khan, Rekha Kumar, Subhashani Mishra, Iram Shabrej, Deepti Verma, Vanshraj Dubey, Tushar Srivastava and Lalit Valmiki were also present.
Share this story