Education Department Uttarakhand Education Portal got Silver Award, Project Head got the award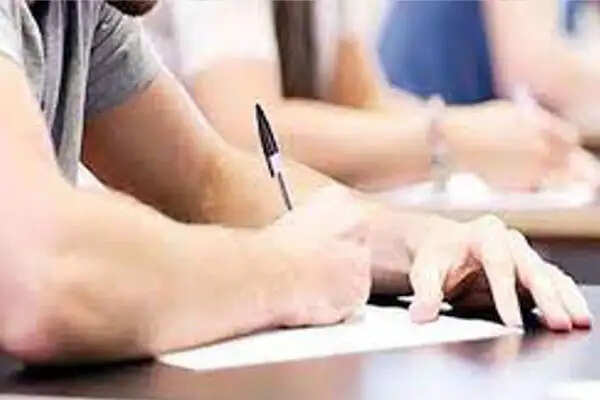 Employment News-Education Portal of Uttarakhand School Education Department was awarded Silver Award. The award was received by Mukesh Bahuguna, Project Head, Uttarakhand Education Portal. The competition and competition among the education portals working in all the states started by the Union Ministry of Education from last August 2021. In which the presentation and voting process was adopted among the panelists in the first phase, after that in the last phase the Silver Award was awarded to the School Education Department, Uttarakhand across the country.
The award was given virtually on Saturday. The Education Portal was started by the School Education Department from the year 2016 in collaboration with NIC. In which online student profile, e-service book, online identity card of personnel, online award for monitoring of schools, details of personnel working in the school, finding out the real status of inaccessible and accessible through GIS mapping of all schools, monthly examination results etc. were included.
Bike rally taken out to make voters aware
Under the sweep program of the District Election Office, Anganwadi workers and BLOs took out a bike rally to make voters aware. The rally was flagged off by City Magistrate Kusum Chauhan.
On Saturday, Anganwadi workers and BLOs gathered at the Parade Ground. After this a bike rally was taken out from Parade Ground to Rispana Bridge. During this, three transgenders Aditi Sharma, Ghazal, Karishma were made the brand ambassadors of the Sweep program. On his behalf, Anganwadi workers and BLOs were administered the oath to add more number of voters. After this the BLO was sent to his appointed booth.
City Magistrate Kusum Chauhan told that an awareness rally was taken out to add the voters who have entered the age of 18 years in the voter list.
A target has been set to add about two lakh youth to the voter list. Apart from this, voters who have died. His name will be removed from the list. Told that the target has been set to prepare the voter list by January 1, 2022. District Nodal Officer Dr. Akhilesh Mishra informed that Anganwadi workers have been asked to run door-to-door campaigns so that more names can be added to the voter list. Assistant District Election Officer PS Rawat and other employees were present on this occasion.
Share this story