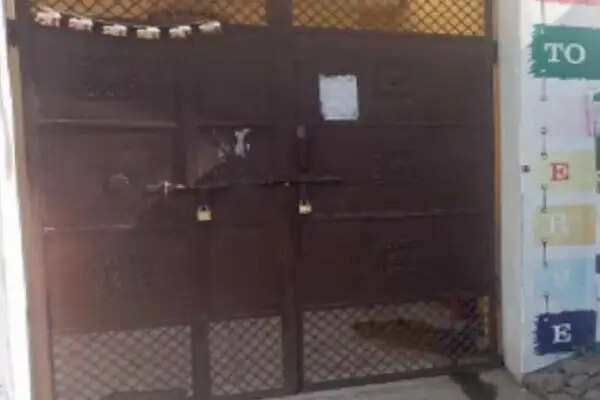 Employment News-Keeping in view the level of pollution, at present, orders have been issued to close the government and non-government schools of Jhajjar district till further orders. Describing these orders, classes are also being organized in some schools of the district. In this regard, complaints are being received regularly by the department. Based on these complaints, the Education Department team under the leadership of Block Education Officer Ram resident Sharma took stock of the situation while conducting a surprise inspection. In which the reply has been summoned while giving notice on the finding of three non-government schools open. On the other hand, instructions have also been given to strictly follow the orders in future.
Information was received about the opening of some schools, the team reached the spot and investigated
Block Education Officer Jhajjar Ram Niwas Sharma said that as per the order of Haryana State Pollution Control Board, orders were issued by District Education Officer Jhajjar to close all government and non-government schools in view of increasing pollution till further orders. Information about the opening of some non-government schools was received in the block office. In this connection, surprise inspection of those schools was done by the team of Block Education Officer Jhajjar.
During the inspection, three schools were found to be open. On the spot, all the three schools were closed with immediate effect by the team and instructed that schools should not be opened until orders are received from the office to open the schools. Along with this, explanation was sought from those schools for violating the government departmental orders and higher authorities have been written against the concerned schools for action. Apart from this, other private schools of Jhajjar city were also inspected. Which were found closed as per the orders of the government. In the inspection, along with the Block Education Officer, Hari Om Principal, Ravindra Kaushik Assistant Manager, Chap Singh from Block Office Jhajjar were present in his team.
Surprise inspection of non-government schools under the leadership of Block Education Officer
Dialogue Source, Beri: Beri Block Education Officer Vinod Kumar Lamba constituted a monitoring committee. In which Ramesh Kumar Principal Sheria, Rajkumar Principal Deeghal, Shri Bhagwan Headmaster Chimney have been included. In this episode, on Tuesday, Principal Ramesh Kumar inspected various private schools in Beri area. If any private school is found open, strict action will be taken against it under the Disaster Management Act.
Share this story