Education Department big gift to children from class 1 to 8, Education Minister said a big thing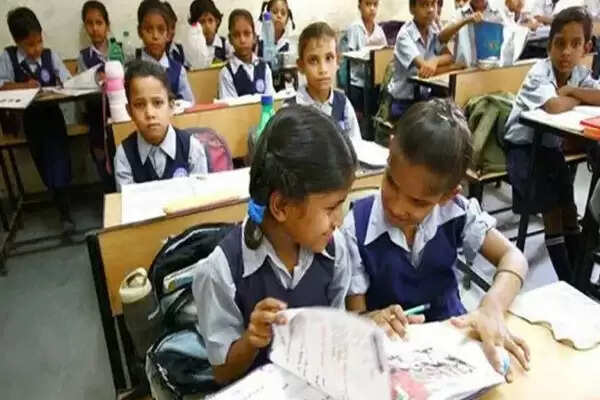 Employment News-New efforts are being made to improve the education management system of MP School in Madhya Pradesh. Meanwhile, a campion will be set up for children in MP School from January to April in Madhya Pradesh. In its arrangement, where the student will develop an understanding of reading, writing and use of the library. In this program lasting 14 weeks, many activities will also be taught to the children.

Various activities have been included by MP School for classes 1 to 8. In the reading campaign lasting 14 weeks according to the age, activities will be made available to the children in the schools itself. It was divided into 3 sections. Where there are other activities for class 1 and 2. At the same time, different activities will be conducted for 3 to 5 and different activities according to age for class 6 to 8.
A 100-day reading campaign program will be organized by MP School. Which will include storytelling, providing opportunities to children to read in the regional language, providing weekly flipbooks through WhatsApp, organizing Bal Choupal, etc. In the matter, School Education Minister Inder Singh Parmar said that the habit of reading has reduced in the entire society including children. When older people do not pay attention to reading, then the child also does not pay attention to that. He said that the Government of India has understood this point under the National Education Policy and has started a big campaign, the 100 Day Reading Campaign programme.
Inder Singh Parmar also thanked the Education Minister of the Government of India, Shri Dharmendra Pradhan, for starting this campaign. On this occasion, the Minister of State for School Education said that Madhya Pradesh is working fast on all the dimensions of National Education Policy 2020, under which this reading campaign is also starting from today.
Inder Singh Parmar said that the success of this reading campaign will be ensured only when the teachers and parents will give their direct participation because in which area the child is interested, this knowledge is more for the child's parents and family. He said that in order to develop the curiosity of reading in children, there is a need to include natural incidents, short stories, references of great men etc. as inspiration. For this, books of story etc. are being sent to the libraries by the department.
Inder Singh Parmar gave the example of an incident from the childhood of scientist Jagdish Chandra Basu and talked about experimenting with science to create curiosity in children to learn and read by keeping traditional behavior with science. Inder Singh Parmar, accepting this campaign as a challenge, asked the teachers and officials to implement it with ease to develop reading aptitude in children and to bring changes in education according to the goals of National Education Policy 2020.
Earlier, Dhanraju S, Director of State Education Center, gave information about the 100-day reading campaign and discussed the implementation activities. Dhanaraju S said that the objective of this campaign is not only to read, but to develop the qualities of reading comprehension and reading comprehension in children. Weekly activities have been fixed dividing the 100 days of the reading campaign into 14 weeks, in these weeks the officers and the teaching staff together will implement the entire action plan.
Share this story