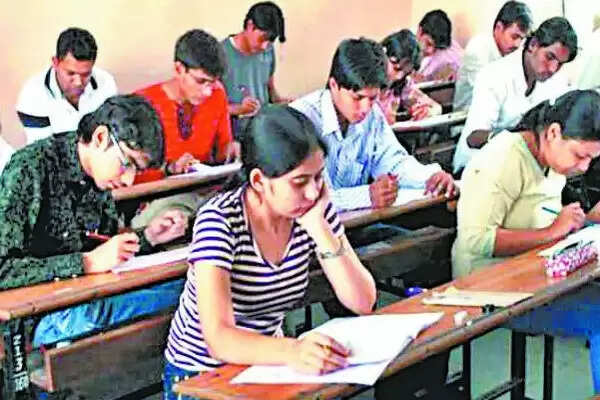 Employment News-The State Board of School Education has recently released the notification of the schedule of term examinations and examination fees. The State TGT Art Teachers Association has made a demand to the Board President and Secretary to give special exemption to poor children in these examination fees. Union State President Suresh Kaushal, Vice President Madan Lal, General Secretary Vijay Heer, Delegate Sanjay Thakur have jointly demanded to reduce the examination fees of all poor sections of students for matriculation and plus two classes in the interest of the students.
The board has fixed fees of Rs 500 for each term examination in class X, Rs 600 per term and Rs 200 for plus two, Rs 150 per term for classes VIII, IX and deposit one and Rs 100 for classes three and five. is of. The union has also raised a demand from the board to provide relief to the poor children in the central retention fee. Union General Secretary Vijay Heer said that the funding under the STARS project should be discussed under SSA to pay the examination fees of the students of government schools of classes III, V and VIII, so that free and compulsory education under the RTE Act should be discussed. The provision should also be respected. Apart from this, separate paper and extra time should also be considered for disabled children.
The union had also raised the issue of implementing the semester system from this session on July 11. Had there been action at that time, this system would have been implemented unopposed by now. In this arrangement, the union has appealed to keep the difficulty level of the examination low by taking the paper twice a year and appealed to take the second term examination in April. Apart from this, the union has also sent 10-point suggestions to the board before the meeting, so that the burden of curriculum on the children can be reduced and the examinations are easy.
Share this story