District level sports competitions from today to November 18, Education Department prepared venues for games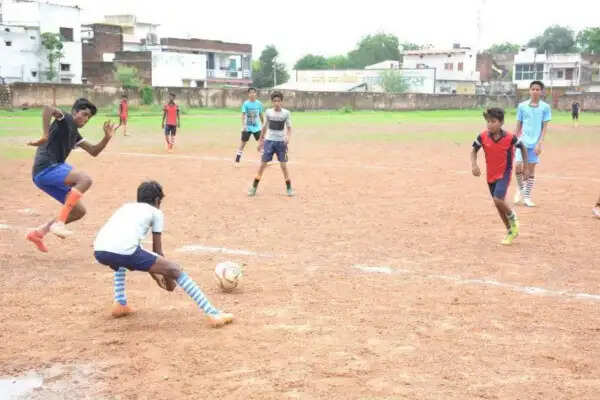 Employment News-After the conclusion of the block level competitions, the district level school sports competitions will start from Monday. Boys' competitions will be organized by November 15 and 16 and girls by November 17 and 18.
The winners of the district level competition will participate in the state level competition to be started in the coming days. Players have entered the field after a long time due to Karena. The winning players and teams of the block level competitions will show their strength at the district level. Boys' competitions will be held under the supervision of Government School Boyal Principal and District Secretary Jugal Kisher, DPE Ajay Kumar DPE and Girls' State School Main Branch Principal and District Secretary Omprakash, School DPE Sarla, Assistant Education Officer Khel Bhim Singh. DEO Suresh Kumar will preside.
games will be here
Government School Chhapra-Kathgarh: Archery
Sector-10 Stadium City: Athletics
War Hirage Stadium Cantt: Boxing
Sector-10 Stadium City: Cycling
DAV Riverside Cantt: Fencing
War Hirage Stadium Cantt: Gymnastics
Sector-10 Stadium City: Shooting
DAV Riverside Cantt: Taekwonde
Sector-10 Stadium City: Wrestling
Police DAV Public School City : Chase
DAV Riverside Cantt: Karate
Sector-10 Stadium City: Netball, Carf Ball, Thre Ball, Volleyball, Softball, Basketball, Handball
DAV Riverside Cantt: Badminton
BD Ground Cantt: Football
Police Line Ground City: Hockey
DAV Riverside Cantt: Jude, Table Tennis
Police DAV Public School City : Lawn Tennis
Sector-10 Stadium City: Weight Lifting, Kabaddi
DAV College City: Cricket
Sector-10 Stadium City: Kha-Khe
DAV Riverside Cantt: Yoga, Skating, Roller Skating
Share this story