Decision soon on the permanentization of para teachers of Jharkhand Education Minister Jagarnath Mahto said this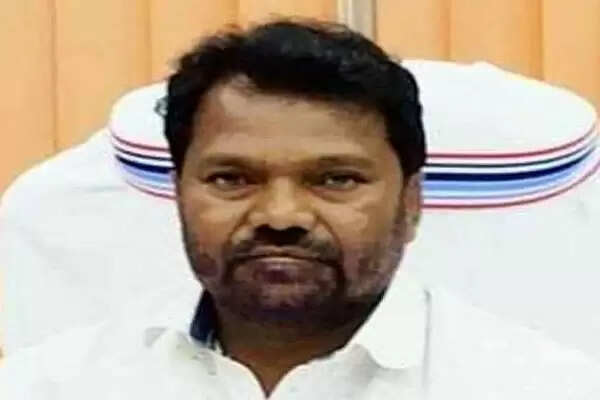 Employment News-Jharkhand Education Minister Jagarnath Mahto has assured the para teachers that a decision will be taken on the rules related to their confirmation and pay scale as soon as Chief Minister Hemant Soren returns to Jharkhand. He gave this assurance to the delegation of Integrated Para Shikshak Sangharsh Morcha on Monday. On his invitation, a delegation had reached to meet him.
The minister said that due to the Chief Minister being out of the state, he is not able to take a decision on this. Otherwise, he would have given his consent to the proposed rules after discussion with the delegation of the front on Monday itself. He also said that the approval of Law Department, Finance Department, Personnel Department will not be allowed to be delayed on the proposed rules. Soon it will also be passed by the cabinet.
The Department of School Education and Literacy has intensified the exercise of completing the process of promotion of primary teachers. Secretary of the department Rajesh Sharma has directed the officials of Directorate of Primary Education to review the status of district wise teachers' priority list. The Directorate has decided to conduct a district-wise review in this regard from October 21 to 26.
Under this, on October 21, Khunti, Gumla, Lohardaga, Simdega, Ramgarh and Latehar, on October 22, East Singhbhum, West Singhbhum, Seraikela Kharsawan, Garhwa, Palamu and Koderma, on October 25, Hazaribagh, Chatra, Dhanbad, Bokaro, Giridih, Ranchi and Pakur, Sahibganj, Dumka, Jamtara, Deoghar and Godda districts will be reviewed on October 26.
Here, the Chief Spokesperson of the All Jharkhand Primary Teachers Association, Naseem Ahmed has said that due to the tireless efforts of the union, to promote the primary and middle school primary teachers of the state, by making a priority list, grade one, two, three, four along with Time has been fixed for preparation of master merit list. Expressing gratitude to the departmental officers for this, he has demanded to complete the appointment process at the earliest.
Share this story