CSVTU will adopt 50 villages to give technical education, new education session will start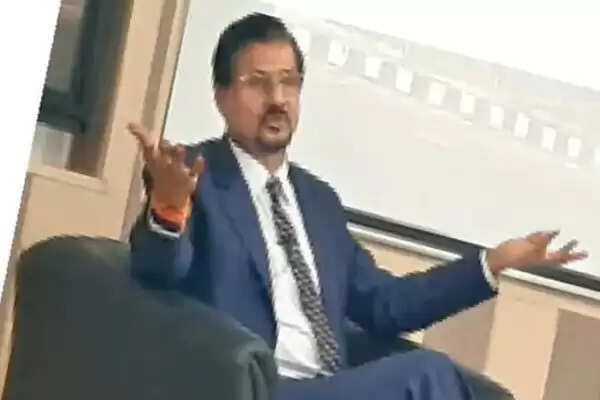 Employment News-Chhattisgarh Swami Vivekanand Technical University will adopt 50 villages of the state with the aim of increasing the interest of school children towards technical education. Will not only make them visit CSVTU, but will also tell them about the benefits of technical education. Along with this, they will also be informed about job opportunities including self-employment opportunities that will come after taking B.Tech degree for four years.
On Wednesday, Vice Chancellor Dr. MK Verma said that the University's National Service Scheme has been given the responsibility for this. For this, priority will be given to schools in villages. The university will have its own bus after about two months. He will make the students of each two schools visit the technical university and make them aware of technical education.
Virtual classes will start from March
He informed that smart class has just been started in the technical university campus. B.Tech students will study here. Here students can attend the class even sitting in the class, while if they are outside due to some reason, they can join the class from there by connecting to their laptop or desktop with the help of internet or wifi. There will be two monitors in the class. One will have a touch screen and the other will be connected to the projector. Touch screen and projector will appear on the board as soon as you write in it. Students will have a remote. This will allow you to ask questions in class itself.
contract with foreign company
The present era is of Artificial Intelligence. Computer science is a new subject. For this, a director Dr. PK Ghosh has been appointed in December. The studies of the students will be according to the demand of the present era. Industry linkage will be done for this. That is, studies will be done according to the demand of the industries. Negotiations have already been held with a foreign company for this. The contract will be signed at the end of January. That company will spend 50 lakh rupees and will also recruit 100 students studying here in its institution. So that students can get the benefit of it.
Guarantee of job in terms of contract
A provision has also been made for 100 percent recruitment for B.Tech students in the contract with a foreign company. In this, the company itself has written in the terms of the contract that it will provide employment opportunities to the students studying here. With this, the students coming out after 4 years will not have to go here and there for placements. With this, an army of technically strong youth will emerge in Chhattisgarh and innovation will be encouraged. With this, skilled, technical persons will come to the fore in the state. Everyone will get the benefit of this.
Will also teach coding and decoding
During the studies, children were told about coding and decoding by giving 10 to 12 points till now. In this, they used to complete the job they got and after evaluating it, marks were given. There will be no such limit after the students in the studies being done here. He will be able to practice coding and decoding as much as he wants. On the basis of this, they will be given separate credit marks. This number will also be included in their marks list. This will make it easier for them to go to any organization and provide services. Also, he will be able to work easily by coordinating with any company.
Share this story