Corona third wave guards Jharkhand education system, offline classes closed with immediate effect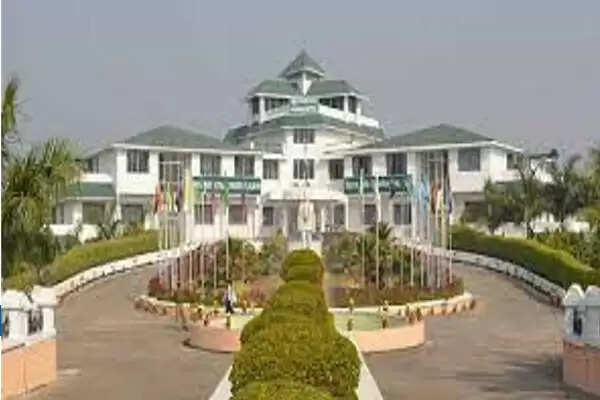 Employment News-In order to comply with the Corona Guidelines issued by the Department of Disaster Management, Government of Jharkhand, Birsa Agricultural University has taken an important decision by taking prompt action. Under the chairmanship of Vice Chancellor Dr. Omkar Nath Singh, a detailed discussion was held on the third wave of corona and the effect of corona infection in a meeting of senior officials on Tuesday. In the meeting, the Vice Chancellor directed to follow 100 percent the Corona guide line issued by the Disaster Management Department of the government with immediate effect in all the units and ancillary units of the university. Dr. A Wadood, Dr. AK Pal, Dr. Sushil Prasad, Dr. N. Kudada, Dr. MS Mallick, Dr. MK Gupta, Dr. DK Shahi, Dr. PK Singh and Gyan Singh Doraiburu participated in the meeting.
Offline exams and classes postponed
In this regard, Director Administration Gyan Singh Doraiburu has issued a notification. According to this notification, the offline classes and examinations of UG, PG and PhD in all the 11 colleges operated under the University have been postponed with immediate effect. According to the Corona guidelines, the conduct of all classes and examinations will be conducted in digital format through online medium.
Instructions given to vacate the hostel also
Students in all faculties and colleges have been instructed to vacate the hostels with immediate effect. Which has been asked to be strictly followed. It will be mandatory for university employees to have two vaccinations of corona. It will be mandatory to follow social distance and apply face cover, mask and sanitizer on the university and office premises. The allotment of all guest houses, auditoriums and sports grounds located in the university will be postponed with immediate effect. There will be a ban on crowding, consumption of paan, gutka, cigarette and tobacco by university employees and it will be mandatory for all to download mobile Arogya Setu. The instructions mentioned in all the concerned units of the university will be strictly followed by the head office and in-charge. Disciplinary action will be taken against the personnel under Disaster Management Department 2005 for violation of the rules of Corona Guidelines.
Share this story