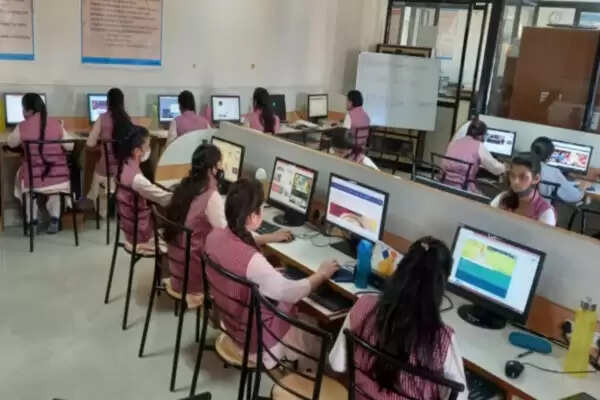 Employment News-It is becoming necessary for everyone to learn the nuances of computer, laptop related software and web designing. A workshop was organized in Sant Hirdaram Girls College to make girl students aware in this field. The girls participated with full enthusiasm. The girls were very happy with the training received in this workshop. Excited students said that now we can also create our own website.
Principal Dr. Dalima Parwani inaugurated the workshop organized by the Department of Computer Science of the college. In his address, he said that computer proficiency has become essential in the present scenario. Computer has become the need of everyone now. The new National Education Policy 2020 also emphasizes on promoting computer education. He said that the girl students should keep an eye on the continuous changes taking place in this field. Staying updated is a must. If we know about the change, then we can move forward faster.
self built website demonstrated
During the workshop, the students said that we have learned how to make a website. Some of the students also presented their website. In the workshop, the students were told in detail about cloud storage, webpage designing, online publication etc. Website design competition was also organized among the girl students. Associated with the Department of Computer Science, Prof. According to Madhu Singh, the girls participated enthusiastically in the competition. Urvashi Kadare, Dimple Savlani and Chanchal Chandani were awarded on the basis of their excellent performance in the competition. College director Hero Gyanchandani encouraged the girl students and wished them a bright future.
Share this story