CM Shivraj big instructions regarding online education, e-content prepared, students of higher education will benefit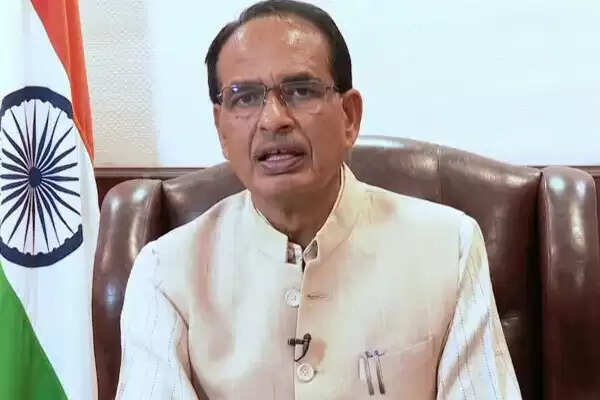 Employment news-Several policies were formulated to promote higher education in Madhya Pradesh (MP). Meanwhile, now approval has been given to conduct 459 courses in higher education institutions (MP Colleges) in the state. Of these, 282 certificate and 177 diploma courses have been included in it. This will help the students to choose employment oriented course and move ahead in life.
At the same time, in the context of National Education Policy 2020, result based curriculum has also been prepared for 85 subjects in the state, this information has been given in the departmental review of Higher Education Department under the chairmanship of Chief Minister Shivraj Singh Chouhan. CM Shivraj said that online classes have been conducted rapidly during the Corona period, this online classes have proved useful for the students, it should be used in normal condition, while he has given instructions to make it ideal in the field of online education in Madhya Pradesh.
CM Shivraj said that the work of running 200 smart classes in 100 institutions is commendable. Apart from this, 6 models have been made on the aggregated portal, the work of remaining 12 models is in progress which will be completed soon, while the Learning Management System platform has been prepared for setting up of Digital Repository. 440 e-contents of 21 subjects have been prepared. Apart from this, 6000 other e-contents have also been prepared, for which studios have been set up in 10 divisions, as well as the work of setting up online classes in 200 colleges is also going on fast.
CM Shivraj said that Madhya Pradesh Public Service Commission has been apprised of filling up of 900 backlog posts of Assistant Professor, Librarian and Sports Officer on the basis of reservation roster for 05 percent of the sanctioned posts i.e. 550 posts. In the proposed budget in the financial year 2022-23, a budget of Rs 205 crore has been proposed for the construction of the building. The estimated cost per college is about Rs.12 crores. An amount of 75 lakh rupees is estimated to be spent per college for lab, furniture etc. in the college. At present, out of 528 government colleges in the state, 373 have buildings. The number of buildings under construction is 89 and the number of colleges without buildings is 66.

Chief instructions of CM Shivraj
Employment generating courses should be promoted.
Once smart classes are created, increase their use.
Make such a mechanism that it is also known whether the students are getting the benefit of these facilities or not.
Take effect of third party inspections. In fact, be a third party impartially, not the representative of the college itself in the inspection.
Make colleges a partner center for placements. The courses should be tailored to the current needs.
Efforts should be made to extend the benefits of virtual classes to rural areas.
More and more students should get the benefit of virtual class room.
Make Madhya Pradesh a model in the field of online education.
The same CM Shivraj said that higher education is helpful in building a student's career and choosing employment, it is very useful for the students to take interest in education. If the students spend the crucial five-six years of life in the teaching test without purpose for the degree, then nothing will be achieved except to prepare the army of the unemployed in the country. Therefore, courses should be made employment oriented, it is very important that our curriculum should be linked with practical life and employment.
Not only this, CM Shivraj said that the introduction of many courses by the Higher Education Department is commendable. Continuous work should be done in this direction. Chief Minister Shivraj Singh Chouhan said that work like skill development training to get employment and self-employment has started in 200 colleges. One hundred and fifty government colleges have been upgraded into quality study centers. Attention is being paid to the conduct of e-smart classrooms. 15 centers of excellence have been identified in three universities. 15 crore has been allocated for this.
Share this story