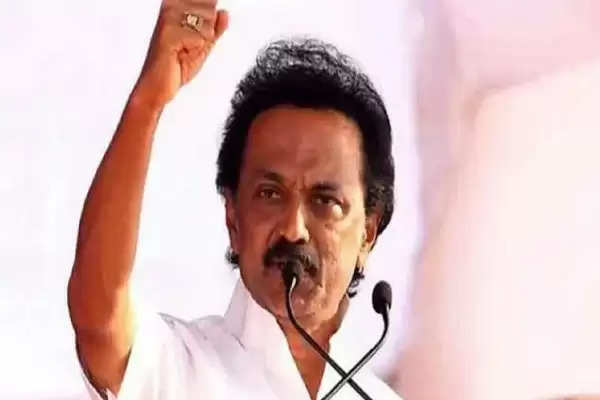 Employment News-Tamil Nadu CM MK Stalin has said that the new National Education Policy 2020 will not be implemented in the state. CM Stalin said this while implementing the Illam Thedi Kalvi (Education at your door) scheme in the state. CM Stalin said that the Tamil Nadu government will constitute a state-level committee, this committee will prepare its own education policy for the state.

In Tamil Nadu, since the year 2020, there has been continuous opposition to the new National Education Policy 2020. The main reason for this is said to be the provision of three languages ​​in the Education Policy 2020. The Tamil Nadu government wants to follow the policy of two language (Tamil and English) in the state. The then state CM Palanisamy had also opposed this policy.
Actually the Central Government had approved the National Education Policy 2020 (NEP) in the year 2020. During this time the name of the Ministry of Human Resource Development was changed to the Ministry of Education. In this policy, it was decided to have a single regulator for all higher education institutions and do away with MPhil. There was also a plan to create a National Technology Forum (NETF) to promote digital learning.
new national education policy 2020. Kasturirangan presided. The National Policy on Education (NEP) was drafted in 1986 and amended in 1992. After about 34 years, many important and important changes were made in it in 2020.
Know about the National Education Policy 2020 through some important points
1. Ministry of Human Resource Development renamed as Ministry of Education
2. Formula 5+3+3+4 Instead of 10+2 for Schools
3. Government spending on education is targeted to increase from 4.43% to 6% of GDP.
4. Compulsory of 3-4 years degree in graduation and MPhil is over
5. Professional and skill education to students from class VI onwards
6. Board exams of class 10th and 12th made easy
7. Studied in mother tongue till class V
8. A regulatory body to replace UGC, NCTE and AICTE
9. Common Entrance Exam for Admission in Higher Educational Institutions
10. One higher educational institution in every district by 2030
11. Emphasis on Online Education
12. Foreign Universities Permission to Open Campus in India
Share this story