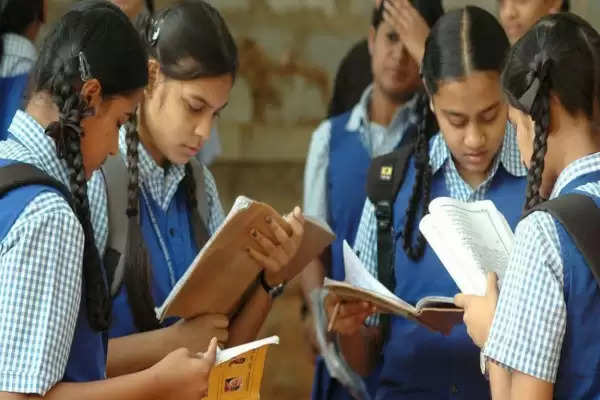 Employment News-The teachers of the government schools of the city will now be given training on how to play and play young children. With the aim of improving quality and excellence in early childhood care and education, children will be taught sports in government schools from the next session. In this regard, the Education Department has started the Kilkari Project in collaboration with the NGO Arpan Trust and Kachchi Sadak Foundation.
Director of Education, Palika Arora said that under the Kilkari project, a roster has been prepared for training teachers from November 15. About 100 teachers of pre-primary of the city will be trained by engineers and foundation members and experts of education department. Along with this, orientation of 450 Anganwadi workers will be done. For this, groups of 25-30 employees have been formed. From next month, the project of imparting education to children in schools by the trained teachers practically in sports will be implemented. In government schools, for the past five years, members of the Kachchi Sadak Foundation and young engineers were helping students of classes III to VIII to teach in an artistic manner. When the primary school was started in Dhanas, the members of the foundation proposed to teach the children of pre-primary and primary in a playful manner, therefore in collaboration with the foundation, in indoor and outdoor classes for the children based on the new education policy. A game based education project has been prepared.
50 thousand funds for each school for Kilkari project
Nidhi, associated with the Kilkari project and a member of the Samagra Shiksha Abhiyan, said that about 100 schools have been selected for training under the project, where some resources are already available for education in sports and games. At the same time, a fund of Rs 50,000 has been released to every school by the Samagra Shiksha Abhiyan to provide better facilities and resources to the children in schools. Teachers will be given five days training in the newly built primary school in Dhanas. They can then apply this learning in their classes from next month.
Will give elementary education through story and artefacts
Teachers will give elementary education to the children through stories, artefacts and play activities. Under the Kilkari project, children in the class will learn fine arts by making artworks on the board according to their mind. Children will be taught to make up stories by looking at puppets and toys. There will be a small stage in the classroom for the children to tell their stories to their peers. There will be a math park in outdoor education in which the knowledge of mathematics will be given through various figures. Along with this, with the knowledge of vegetables and plants in the kitchen garden, children will be connected to farming.
Share this story