DEO reached school in Raipur, children told that studies are being done for only three hours, headmaster suspended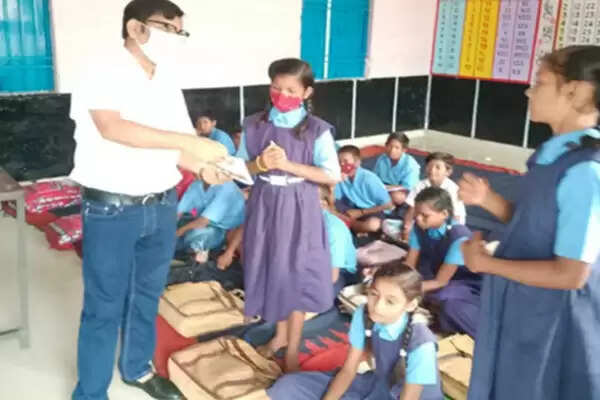 Employment News-The rules of setting up schools are not being followed in Raipur, the capital of Chhattisgarh. The matter came to light when District Education Officer (DEO) AN Banjara arrived in the city's Government Primary School Boriyakhurd. According to the information received, Principal Pathak is running the school only for three hours. In this school, 13 teachers, including the head reader, are posted to teach 212 children, even after this the school was running from 10 am to 1 pm, while according to the rules, the school is to be operated from 10 am to 4 pm.
DEO AN Banjara was stunned as soon as he got the information about running the school here only for three hours and he reprimanded the other teachers including the head reader and suspended the head reader JM Sharma with immediate effect. In the matter, Principal Pathak Sharma says that unilateral action has been taken against him, no reply has been taken from him. The school was running only for three hours, but it was running as per the decision of the school management committee.
One teacher absent, got rest, reprimanded
Similarly, DEO AN Banjara also inspected the Primary School Devpuri and Middle School Devpuri. A teacher of Middle School Devpuri was found absent. It has been learned that those teachers are often absent from school. The DEO has sought a reply by issuing a show cause notice to the teacher Mithilesh. After that action will be taken against them. At the same time, notice has also been given to R Mahilange, headmaster of primary school, Vishakha, principal of primary school and four other teachers have also been reprimanded. Similarly, in high school Boriyakala, the principal has been reprimanded for not improving the education level of the children.
The DEO got stunned after seeing the children's answer book.
Here DEO AN Banjara was very impressed after seeing the answer book of the children. Some children had written their answer sheets better during the assessment, the DEO asked the children to study diligently both at home and at school.
Share this story