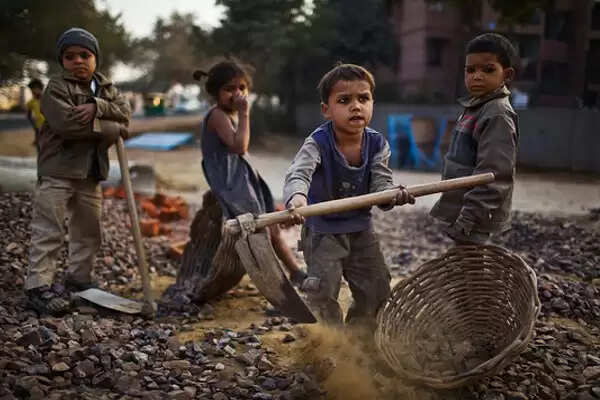 Employment News-220 out-of-school centers will be run in five blocks for the migrant laborers and children of poor sections coming to the district, in which children of 7 to 14 years of age will get education. Education Volunteers will give education to the children by conducting bridge courses in government schools. The purpose of Out of School, run by the Department of Samagra Education, is that efforts are being made to enable the students who have dropped out of schools to continue their studies. For the purpose of providing education to out-of-school children, 220 centers will be run in five blocks of the district, in which the children will be admitted to the school after the end-line test.

APC of Holistic Education Dr.
Abhishek Singh said that a 9-month bridge course is provided to the children during the out-of-school program. After the start of the course, children are given further education according to their knowledge. In this episode, an endline test is taken every three months. In which the learning ratio of the child is known. If the child clears the online test, he/she is admitted to the nearest school according to his/her class. These admissions are done for children in the age group of 7 to 14 in class II to VIII. Education volunteers teach children through stories and themes. The children who pass it will be admitted in government schools.
Facility will be available from uniform to food.
Every facility will be given to the children by the Education Department so that the attention of the children should be towards education only. All the necessities like books, pencils, bags, uniforms etc. will be provided to the children by the education department. Along with this, arrangements for lunch will also be made so that children do not run away from school. When the children's education will be done well for six months, then considering the progress of the education of the children, they will be admitted in the same school according to the class.
Survey work will continue under Out of School. It is our endeavor that education should reach as many students as possible. That is what we are working for. If we have to install more education motivators, then we will also employ more education motivators for the educational development of Mewat.
Narendra Kumar, DPC, Nuh.
Merit wise list of Shiksha Preraks has been released. Stations will be allotted to the selected candidates within a week. If the selected candidate does not register his presence in the DPC office within a week, then the waiting applicants will be given a chance.
Dr. Subhita Dhaka, ADC cum Chairman, Samagra Shiksha, Nuh
Share this story