Chandigarh Higher Education Department gets new director, PCS Jagjit Singh will take charge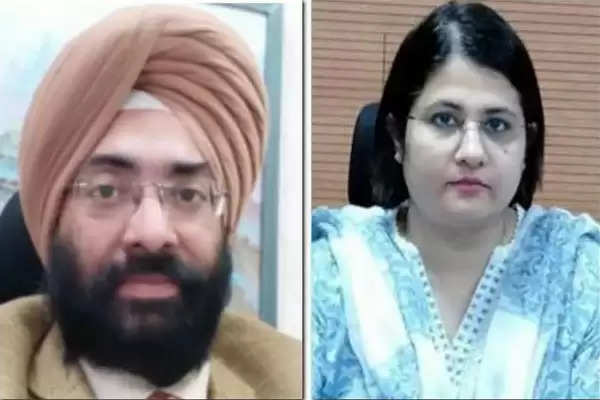 Employment News-Chandigarh Higher Education Department got a new Director on Wednesday. While relieving PCS officer Dr. Palika Arora, who was appointed in September this year, from the Higher Education Department, Controller, Printing and Stationery Officer PCS Jagjit Singh has been given the charge of director. Jagjit Singh will have additional charge of Higher Education Department. The orders to appoint a new director have been issued by the advisor to the administrator, Dharampal Singh.
The main reason for changing the department of Director Higher Education has been the arrival of officer Rajiv Prasad from Haryana Civil Service from Haryana. After the arrival of HCS Rajiv Prasad, he has been given the charge of Director Industries, Joint Secretary Industries from PCS Jagjit Singh and General Manager District Industry Center from PCS Rohit Gupta and Joint Commissioner Municipal Corporation, Secretary Municipal Corporation, Director Ruler Development and Panchayat.
The city has got new Deputy Commissioners
Before the reshuffle in various departments of Chandigarh administration on Wednesday, on November 14, the city has got a new deputy commissioner in the form of Vinay Pratap. At the same time, the present Deputy Commissioner of Chandigarh Mandeep Singh Brar has been relieved by the administration today. However, Vinay Pratap Singh has not taken charge yet. He is likely to take charge as DC in Chandigarh tomorrow. Haryana cadre IS officer Vinay Pratap Singh was till now the DC of Panchkula.
11 government and private colleges will remain charged
After the joining of PCS Jagjit Singh, the workload of Director School and Higher Education has been separated. Director School Education, Palika Arora will be in charge of 114 government and 74 private schools, while Director Higher Education will be in charge of 11 government and private colleges.
Share this story