Certificate of two teachers suspicious in Ballia district, Basic Education Officer issued notice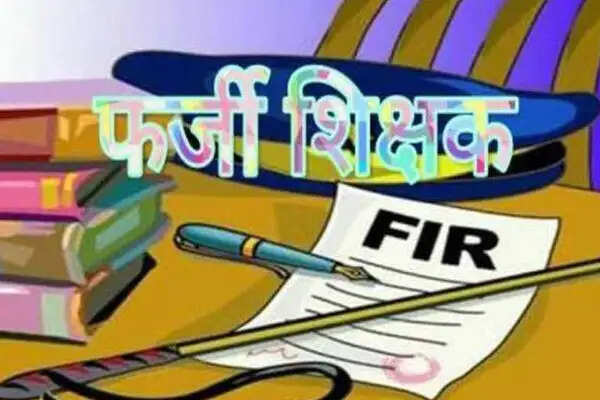 Employment News-The mark sheets and certificates of two teachers posted in the primary schools of Bairia and Seer in the district have been found suspicious. They are accused of getting jobs on the basis of forged marks and certificates. BSA Shivnarayan Singh has issued show cause notices against both the teachers. Reply has been sought within a week. He has asked that why should not his service be terminated and legal action should be initiated.
The BSA has mentioned in the notice that it has been informed by the Additional Superintendent of Police, Special Task Force, Lucknow that the investigation of teachers with the same name, father's name and date of birth on the Manav Sampada Portal of Basic Education Department was done in coordination with NIC. In this, the marks and certificate of assistant teacher Bal Krishna Yadav son Harikesh Yadav posted at the primary school martyr of education area Bairia and teacher Omprakash Yadav son Bankelal Yadav posted at Pravi Waradih of education area Seer have been found suspicious. The documents submitted by both the teachers at the time of appointment have been found forged in verification. Within a week, both the teachers have to explain their position. Failure to do so will result in action being taken.
STF is already searching 10 fake teachers: STF is already searching 10 fake teachers of the district. The Directorate General had sent letters to BSA, summoning the educational documents and appointment related forms of 10 teachers. Not a single one of them has been arrested so far. In the matter of recovery of money also, nothing has been done by the department. A list of 14 such teachers was issued, whose PAN number was found to be wrong. The list includes the names of headmasters, assistant teachers and Shikshamitras in 10 upper primary and primary schools of different education areas.
Officials said: Cases of fraud are being caught through Manav Sampada portal. The list of teachers whose records have not been verified is coming from the government. Action is being taken after investigating them. Notices have been issued to two teachers so far. Shivnarayan Singh, BSA
Share this story