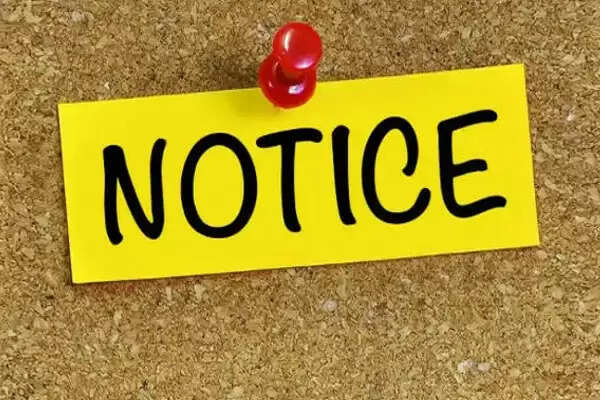 Employment News-The Tehsildar of Manjakot, violating the government order, attached two teachers to his office and put them on the duty of uploading the domicile certificate online and uploading them. The CEO has issued a show cause notice to the Tehsildar in the said matter and has summoned the reply in two days.
The CEO said that no government teacher can be deputed for any other duty except Covid-19, but Manjakot Tehsildar has attached two teachers in the Tehsil office for the purpose of uploading and uploading the domicile certificate online in his office. has done. Taking the matter seriously, CEO Chaudhary Gulzar Hussain has canceled the order of Tehsildar Manjakot from his office and sought his explanation within two days. According to the notice issued by the CEO, the order of the Tehsildar Manjakot to attach two teachers to the Tehsil office is canceled immediately. In this regard, the Tehsildar is directed to clarify his position positively within two days.
According to the CEO, failing this, it will be presumed that the Tehsildar has nothing to say and the matter will be referred to the higher officials of the Revenue Department for further necessary action against the Tehsildar as per norms. The CEO said that there are clear instructions from the government that the teaching staff should be kept away from any other assignment except for Covid-19 duty. The CEO had given the duty of uploading the COVID vaccination data to two teachers Mohd Ashfaq and Mohd Farooq under BMO Manjakot at their place of posting (schools) itself, but in violation of the government rules and suppressing the orders of the CEO and sending them without any As per the information, Tehsildar Manjakot has posted both the teachers to the Tehsil office in Manjakot to make domicile certificate online.
According to the CEO Tehsildar's order has had a great impact on online classes, community classes as well as uploading of vaccination data and it has caused great damage to the studies of innocent students. The CEO said that Tehsildar Manjakot is liable for severe punishment for such a mistake.
The CEO's order further states that he has sufficient staff in the Revenue Department to completely carry out the assignment of Tehsildar i.e. online/uploading of Domicile Certificate online.
Share this story