Calendar of holidays for 2022 in UP Basic Education schools released, know how many holidays will be available this time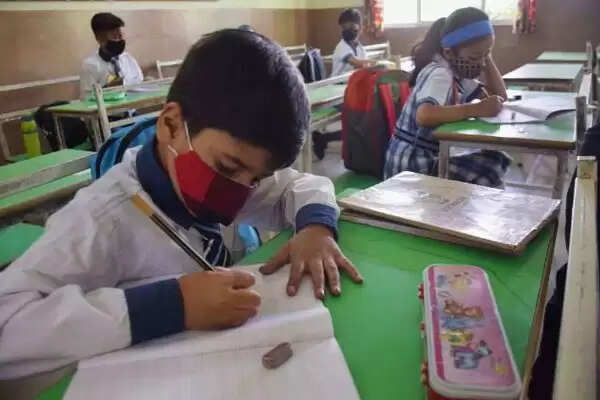 Employment News-Uttar Pradesh Basic Education Council has declared the holiday table for the year 2022 for the council and recognized schools. In this, eight festivals falling on Sunday will not get the benefit of Sunday's holiday. In this way, there will be a holiday for 75 days in a year including the festivals of Sundays. It also includes 42 holidays of winter and summer. There are other 44 Sunday holidays in addition. Including other Sundays, a total of 119 days will be a holiday in schools.
In the holiday table issued by Partap Singh Baghel, Secretary, Basic Education Council, six festival holidays are falling a day before or a day after Sunday. In this way, teachers and students will get the benefit of two consecutive holidays. The festivals that fall on Sunday include the date of birth of Guru Gobind Singh on January 9, Ram Navami on April 10, Bakrid on July 10, Gandhi Jayanti on October 2, Eid-e-Milad on October 9, Barawafat / Maharishi Valmiki Jayanti, hell on 23 October. Chaturdashi includes Chhath Puja festival on 30 October and Christmas on 25 December.
Where there is a loss of Sunday's holiday, there will also be the benefit of two consecutive days of holiday from the festival falling ahead or behind Sunday. These festivals include Vasant Panchami, 5 February Saturday, Buddha Purnima 16 May Monday, Independence Day 15 August Monday, Chehallum and Vishwakarma Puja 17 September Saturday, Diwali 24 October Monday, Sardar Vallabhbhai Patel birthday/Acharya Narendra Dev Jayanti 31 October Monday. In unavoidable circumstances, the leave declared by the District Magistrate will be payable.
Summer vacation and winter holiday declared: In the year 2022, summer vacation will be from 20 May to 15 June. Apart from this, winter vacation has been declared from 31 December to 14 January. In summers the recess will be from 10:30 am to 11:00 am and in winters the recess will be from 12:00 pm to 12:30 pm.
Hours of study: Hours have been fixed for studies in primary and upper primary classes. From April 1 to September 30, teaching work will be done from 8 am to 2 pm. In this, there will be time for prayer and yoga practice from eight to eight.15 pm. Apart from this, teaching work will be done from 9 am to 3 pm from October 1 to March 31. In this, the time of prayer meeting and yoga practice will be from 9 am to 9.15 am.
These holidays only for teachers and girls: Haritalika Teej or Hariyali Teej, Karva Chauth, Sankatha Chaturthi and Halashti/Lalai Chhath, Jiutiya Vrat/Ahoi Ashtami holidays have been approved only for teachers and girls.
Share this story