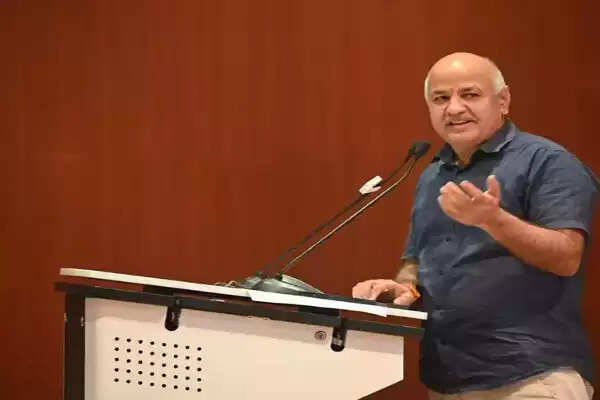 Employment News-The Delhi government has launched the historic Education Mentoring Program under the Youth for Education Program. BTech, MTech, PhD and MBA students of Indira Gandhi Delhi Technical University for Women will mentor girls from class 9th to 12th of government schools in Delhi.
This program was launched by Delhi Deputy Chief Minister Manish Sisodia at Indira Gandhi Delhi Technical University for Women. The purpose of this program is that the girl students studying in government schools of Delhi can not only get guidance in STEM i.e. Science, Technology, Engineering and Maths subjects, but also get help in competitive examinations related to them.
An important role of research and innovation
On this occasion, Deputy Chief Minister Manish Sisodia said that in the 21st century the whole world is becoming a knowledge economy. Research and innovation have an important role to play for growth in this economy. We are also encouraging innovation and research, but the participation of women in this field is negligible. Particularly in STEM disciplines, the participation of women is very low. Only 33 percent of women are participating in research and innovation across South Asia, including India.
Will get strength in STEM subjects
Sisodia said that with the help of this education mentoring program, the Delhi government wants to encourage the girl students of schools to pursue STEM subjects strongly. We want the girl students to get the right guidance, so that the girls of Delhi can make their mark in higher education in these subjects as well. The vision of the Delhi government is that girls can do research and innovation shoulder to shoulder in STEM subjects like boys and this program will help them in this regard.
Manish Sisodia gave information
Deputy Chief Minister Manish Sisodia, while addressing the mentors guiding the girl students studying in Delhi government schools in the STEM sector, said that every year 21 lakh children are enrolled in pre-primary and primary level in schools across the country, but it is ironic. That going forward, out of these only 10 thousand girls choose STEM in their study subjects in higher education. Our students and teachers are continuously working hard in this area to bridge this gap and the mentoring and mentoring given by all of you mentors to the students will play an important role in bridging this gap.
It is worth noting that in the Education Mentoring Program of Delhi Government, each IGTDUW mentor will guide 5 girls studying in class 9th to 12th and help them clear their career-related doubts related to STEM. Along with this, these mentors will help the students in meeting their entrance examinations and other study related needs as they move from school to higher education.
Share this story