Bihar daughters will get 1038 crores in beneficiary schemes, Education Department has released the outstanding amount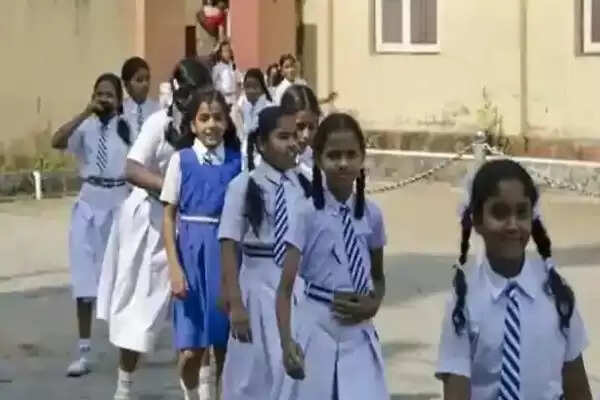 Employment News-Daughters studying in government schools will get money from the government's beneficiary schemes on the occasion of festivals. The Education Department has approved and released Rs 1038 crore 63 lakh 18 thousand 180 by five different orders to reach the school daughters of Bihar under various schemes.
The amount of cycle, teenager health, girl upliftment, dress and encouragement will go to the daughters account soon. Out of the amount given, three are for the financial year 2020-21, which has now been released. The Education Department has decided to give Rs 3000 per student for purchase of cycles for 6 crore 42 lakh 635 girl students studying in class IX in government and aided high schools-plus two under the Mukhyamantri Balika Cycle Yojana.
A total of 194 crore 71 lakh 84 thousand 50 rupees have been released including bicycle money in the account of daughters and 1% of the total amount for monitoring this scheme. It has been clarified in the order that due to non-drawal of the amount last year, the benefit of the scheme could not be availed.
30 lakh for sanitary napkins at the rate of Rs 300 per girl student studying in class 7th to 12th of elementary and secondary, elementary and secondary, higher secondary schools of the state under Mukhyamantri Kushori Health Scheme under the Chief Minister Kushori Health Scheme. The amount will go to the account of 85 thousand 321 daughters.
For this, the Education Department has released Rs 92 crore 55 lakh 96 thousand 300. This amount is also planned for 2020-21. In 2021-22, the amount has been released while approving the expenditure of 400 crores for giving benefit of Mukhyamantri Kanya Utthan Yojana to 1 lakh 60 thousand unmarried girl students of all categories who have passed Intermediate.
Under this scheme, 25 thousand rupees will be given to every girl student. Along with this, 263 crore 35 lakh 57 thousand 830 rupees have been released under Bihar Shatabdi Mukhyamantri Balika Dress Yojana for giving benefits to the daughters of class IX to XII. With this money, 15,27,126 girls of ninth-10th class, while 2,11,196 girls of class 11th-12th, i.e. a total of 17 lakh 38 thousand 322 girls will get the amount of dress at the rate of Rs 1500 per student. This amount has also been released now for 2020-21.

Ten thousand to 87 thousand 988 daughters passed from matriculation first class
29 thousand 810 of general category passed in the 2021 annual secondary examination of Bihar School Examination Committee, while 58 thousand 188 girl students of backward class (BC-2) including 87 thousand 998 daughters for a total of 87 thousand 998 daughters in the Chief Minister's Girl Child Promotion Scheme. 99 lakh 80 thousand rupees have been given. Ten thousand each will be paid in the account of every student from the amount released soon.
Share this story