Governor Anandiben Patel said - Anganwadi center will ease the way for higher education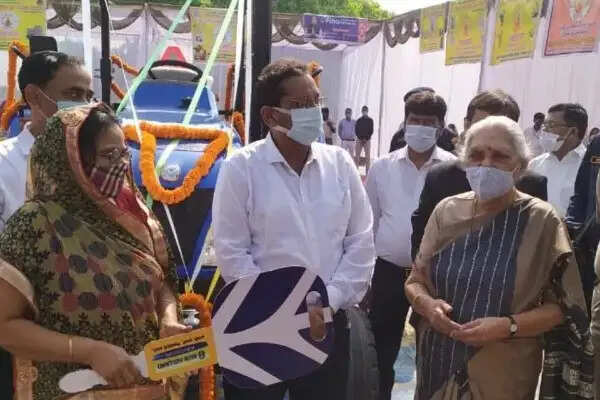 Employment News-Anganwadi centers have an important role in the new education policy implemented with the aim of achieving the target of 100% education in the country. This is the most important link of education, by coming here the child will catch the path of education in the midst of motherly happiness, which will further motivate and encourage him for education. In such a situation, it is the responsibility of all of us to equip these Anganwadi centers.

These things were said by Uttar Pradesh Governor Anandiben Patel while addressing the pre school kit distribution function organized by Siddharth University at Mahalaxmi Marriage Lawn in Maharajganj district on Monday. He said that the aim of India's new education policy is that by 2030, 50 percent of the youth of the country should take admission in college for higher education.
The Governor said that at present only 22 to 23 percent of the youth are pursuing higher education. To increase this rapidly, work is being done to connect every child with the stream of education by making pre-primary school Anganwadi centers better. By making better arrangements for nutrition and education at Anganwadi centers, we can easily achieve this goal if we all make sincere efforts to keep healthy through yoga along with teaching children in sports.
Specially appealing to the Anganwadi workers, he said that all of you Anganwadi sisters are mothers. The children who come to your center should get the love of their mother. Appear in front of children with affection so that children listen and understand you and adopting it become the basis of a better tomorrow for India. He mentioned all the evils of the society and talked about finding a solution through education and wished everyone a Happy Diwali.
Share this story