Haryana-All schools and colleges closed till 26 January, announced by the Education Minister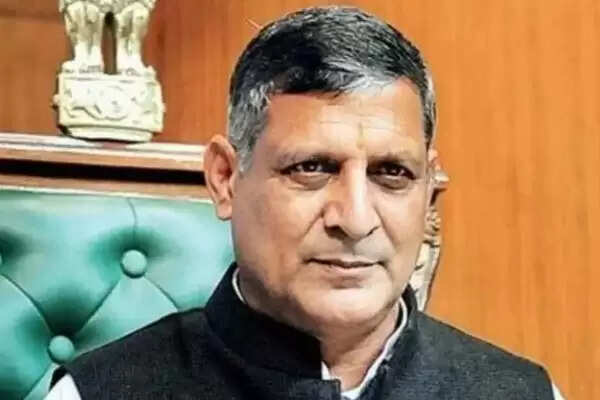 Employment News-In view of the increasing cases of corona, the state government has decided to keep all schools and colleges closed till 26 January. Education Minister Kanwar Pal announced this. He said that online studies will continue during the holidays. Schools and colleges will conduct studies focusing on the upcoming examinations. Winter holiday has been declared from 3rd to 12th January.

The Education Minister said that at present one cannot take any risk by calling the children to school. The examinations are to be held in the month of March. This time there will be a board examination of class VIII, in view of that, teachers should get online studies done with full dedication and also evaluate the children. The holidays can be extended if the cases of corona increase further.
In Haryana, infection rate increased 9 times in nine days
Due to the third wave of corona in Haryana, new cases of infection are coming to the fore. In just nine days, the infection rate of one day has increased 9 times. This rate was 1.17 percent on December 31, which has now increased to 10.64. The overall infection rate has reached 5.31 percent. Experts say that if people continue to be careless like this, then the infection rate may increase further along with the cases in the coming days.
On Sunday, 5166 new cases of corona and 13 new cases of Omicron have been reported in Haryana. Now there are total 18298 active cases. Out of these, 13223 patients are in home isolation, the rest are taking treatment in hospitals. Similarly, till now a total of 136 cases of Omicron have been found in the state. Of these, 111 have been cured and 36 are active. Talking about December 31, 427 new cases were found and at that time there were 1417 active cases but now cases are increasing rapidly. Due to getting more cases, the recovery rate in the state has come down from 98 to 96.42 percent. To break the chain of Corona, at present, samples of more than 40 thousand people are being taken daily and it has to reach 50 thousand.
Districts of NCR and GT belt became hot spots
The districts of GT belt including Gurugram, Faridabad of NCR remain hot spots for Corona. On Sunday, 2338 new cases have been found in Gurugram, 878 in Faridabad, 418 in Panchkula and 420 in Ambala. Similarly, 181 in Karnal, 158 in Rohtak, 146 in Sonipat, 97 in Panipat, 80 in Hisar, 71 in Jhajjar, 65 in Kurukshetra, 60 in Yamunanagar, 47-47 in Sirsa-Rewari, 43 in Kaithal, 42 in Jind, 22 new cases have been found in Bhiwani, 14-14 in Charkidadri-Nunh, 11-11 in Mahendragarh-Palwal, 3 in Fatehabad.
Emphasis on adopting no mask-no service
Health Minister Anil Vij called upon the people of the state to adopt no mask-no service, so that the corona epidemic could be defeated. By tweeting, he told the people of the state that to defeat Corona, we all have to follow the rules / protocols of Kovid.
Regular meeting held in jails
Ranjit Singh Chautala said that in view of the increasing cases of corona, the regular meeting of the prisoners in the jails with their families has been stopped. Jail staff have also been instructed to come out at least. The new prisoners will be kept for a quarantine period.
Share this story