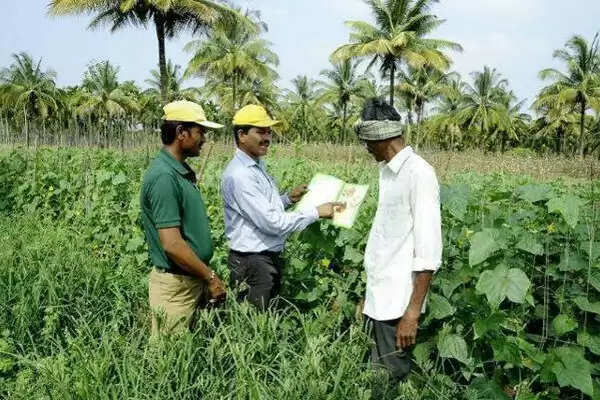 Employment News-The exercise to strengthen the rural economic infrastructure and to meet the acute shortage of skilled human resource in the agriculture sector has been intensified. According to the basic spirit of the new education policy, the poor condition of the agricultural education sector will improve. Increasing student enrollment will change the picture of agricultural universities. This will help in spreading agricultural productivity enhancing education through market based expansion in the country. In order to effectively implement the new education policy, the Deans Committee has been constituted, which will also recommend important changes in the existing agricultural education system. The process of admission of foreign students in agricultural universities will be simplified.
There are currently more than 800 government universities in the country, while the number of agricultural universities is 72. Despite being nine percent of the total universities, student enrollment in agricultural universities and other educational institutions associated with it is less than one percent. Due to this there is a huge shortage of human resource required for the agriculture sector. Under the new education policy, it needs to be increased to at least nine percent. But for this, it has been recommended to make many important changes in the existing agricultural education policy. Under this, institutes or universities offering Post Graduate (PG) and PhD will also have to start graduate programs for holistic and vibrant education.
Priority to improve infrastructure and quality of education
The condition like residential teaching in agricultural education has been removed. The student can stay in his own house or rented house. With this, while universities will not be burdened with creating additional infrastructure, the enrollment of students can increase. The Sixth Dean's Committee has been constituted ahead of time to implement the new education policy on time and to bring agricultural education back on track. All agricultural universities will be converted into multi-disciplinary education research universities.
The process of admission of foreign students will be easy
Provision will be made to admit foreign students to increase the student enrollment ratio. Students from Africa and Asia can be admitted to increase finance with university enrollment. The Indian Council of Agricultural Research (ICAR) can make special efforts in this. The level of agricultural education can be increased by swapping students from foreign universities. According to the intention of the new education policy, the primary committee constituted to implement the provisions has recommended all the states to establish such an agricultural university with immediate effect, where there is provision for the study of allied subjects including Agriculture, Forestry, Veterinary, Fisheries.
Share this story