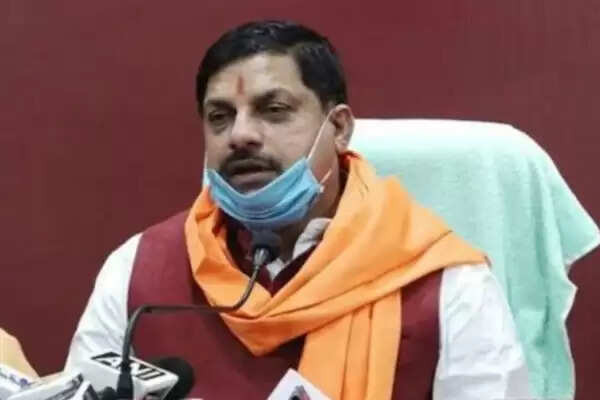 Employment News-Record admissions have been made in the colleges of higher education in Madhya Pradesh in this session 2021-22. So far this year, more than six lakh students have enrolled in the colleges. Higher Education Minister Dr. Mohan Yadav tweeted that 5.64 lakh students have taken admission last year. So far more than six lakh students have taken admission at the graduation level this year. The states are ahead in terms of admission in colleges. Fee submission date has been extended. The students who want to take admission in the college should put the application and demand from the principal. The department is committed to admit every student. This year the curriculum of Yoga, Languages ​​and Culture has been included under the National Policy on Education. The interest of the students has also increased in these subjects. The date is being extended to increase the number of admissions. The date for the additional rounds for College Level Counseling (CLC) has now been extended to October 14. Earlier, instructions were given to register by October 8. Students who have not appeared in CLC round can do online registration and verification till October 12.

Students will be able to submit applications for vacant seats from 10 am to 12 noon by going to any nearby college themselves till October 14. The colleges will prepare the merit list every day at 1 pm and open the link for online fee payment. Students will be able to take admission by paying the admission fee online from 1 pm to 11 am on the second day. The students who will deposit the fees in this round, their admission will be considered complete. Let us inform that so far 49,247 students have taken admission in UG and 22,286 in PG in the additional round of CLC. Along with this, 17,066 new registrations have been done in UG and 9414 in PG.
8779 students got verification done in NCTE courses
A total of 8779 applications have been verified so far in the additional phase of admission in eight courses of National Council of Teacher Education (NCTE). Out of these, the applications of 7676 applicants have been verified only in B.Ed course. There have been 8859 registrations in all the courses. At the same time, 7689 students have registered in B.Ed. The allotment of seats in the additional phase of the applicants who were deprived of verification in the last three phases will be done on October 11. After seat allotment, the online fee for admission will be deposited by October 25.
Admission renewal will be done till October 18
The department has extended the date of renewal of admission in UG second, third year and PG third semester till October 18. Earlier the renewal date was till October 10. However, the Higher Education Department had given instructions to renew the admission within 30 days of the release of the exam results.
Share this story