Yogi government in preparation for major changes in madrasas of UP, will have to pass TET to teach
Yogi government in preparation for major changes in madrasas of UP, will have to pass TET to teach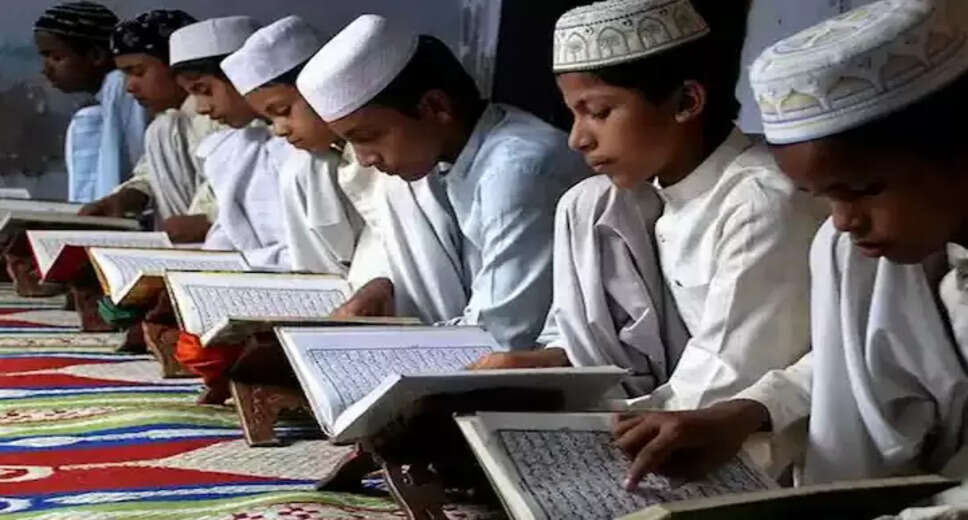 Employment News-Yogi government is taking a new initiative to change the education being given in madrasas in Uttar Pradesh. Efforts are now being made to make UP-TET exam mandatory for teachers teaching in madrasas. The Madrasa Board has sent a proposal recommending that TET be made mandatory for teacher recruitment in madrassas. Muslim religious leaders are not considering this initiative of the government as right and are appealing to the government to reconsider this proposal.
Yogi government is going to take a big decision to make madrasas better and modern. If the recommendation of the madrassa board is approved, then only TET pass teachers will be able to teach in madrassas. Along with this, apart from Dini Talim, English, Science, Maths, Hindi, Sociology and Computer education will also be given in Madrasas. The rules will be amended soon in this regard.
What did the UP Minister of State for Minority Welfare say?
UP's Minister of State for Minority Welfare, Danish Azad Ansari told ABP News that the Madrasa Board has sent a proposal for TET mandatory to the government. Along with Dini Taleem, it has been recommended to include general subjects in madrassas.
The ministry has sent this recommendation to the government. It is possible that this proposal will be approved by the government. Danish Azad Ansari told that Dini education is necessary but along with it education of Science, Maths, English and Computer should also be given to Muslim youth so that they can get a job by passing various competitive examinations after getting better education.
Why are Muslim religious leaders considering the recommendations of the government as unnecessary?
Muslim religious leaders are considering this recommendation sent to the government as unnecessary. Shia cleric Maulana Yasoob Abbas told ABP News that the government should reconsider this proposal as madrasas have a fixed syllabus.
If the government wants to give modern education, then it should open a separate school, but it is not right to interfere in the education. He said that Islam is taught in madrassas and forced change in it will not be right, so the government should reconsider it.
Which parties protested?
The Samajwadi Party has opposed the proposal. SP spokesperson Amik Jamai said that the government is trying to spoil the nature of madrassas, which is not good. Quran and Hadith are taught in madrasas, which are deliberately tried to be changed. He alleged that not a single madrasa teacher has been recruited in UP since 2017.
By abolishing Urdu, the government made Sanskrit compulsory. The government should have made Urdu optional with Sanskrit but it was not done. He said that Modi had said that the children of madrasas would give Quran in one hand and computer in one hand, but computer did not reach even a single madrasa in the whole of UP. At the same time, even money is not being sent to the Center and the state for the salary of the teachers.
Decision to protest against Muslim religious leaders
Discussions have been going on for a long time regarding changes in the education of madarsas in UP. If the proposal of the Madarsa Board is approved, then it is possible that Muslim religious leaders and madrassa operators may start opposing it because Muslim religious leaders do not want any changes to be made in the education of madrassas giving religious education.