Uttarakhand government will promote Sanskrit, Mahabharata, Ramayana, Vedas and Puranas will also be taught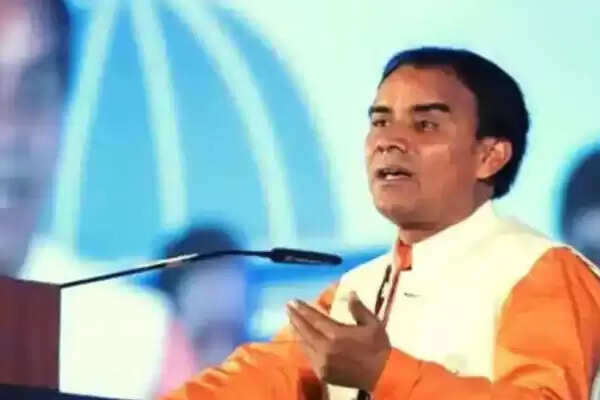 Employment News-Education Minister of Uttarakhand, Dr. Dhan Singh Rawat has said that the state government has left no stone unturned for the upliftment of Sanskrit education in Uttarakhand. He said that the problems of Sanskrit teachers and students would be resolved soon and no Sanskrit school would be allowed to be closed. To solve the problems of Sanskrit schools, the minister announced the formation of a committee of 5 members. The chairman of this committee will be the Director of Sanskrit Education, the Vice Chancellor of Uttarakhand Sanskrit Vidyalaya and three members of the Managing Committee of Sanskrit Schools. This committee will soon meet all the teachers of Sanskrit schools and the members of the management committee to solve their problems and prepare a new Sanskrit education manual.
Study of Mahabharata, Ramayana-
Dr Dhan Singh Rawat was talking to reporters in Niketan Bhupatwala Haridwar on Thursday. Education Minister Dr Dhan Singh Rawat and former Union Minister MP Dr Ramesh Pokhriyal Nishank were warmly welcomed by the managers and teachers of Uttarakhand Sanskrit Schools in Nirdhan Niketan. Rawat said that we are soon making arrangements for the study and teaching of the regional dialects of Uttarakhand, Kumaon, Garhwal and Jaunsar, along with the study of Mahabharata, Ramayana, Vedas, Puranas, Vedic mathematics and other ancient subjects in Uttarakhand.
What did the former Union Education Minister say
Former Union Education Minister Dr Ramesh Pokhriyal Nishank said that the Uttarakhand government has taken a welcome step by implementing the National Education Policy. At the same time, he said that the Uttarakhand government is working seriously in the field of Sanskrit education. He said that the second official language of Uttarakhand will take steps to promote Sanskrit. The reception was presided over by Shri Nirmal Peethadheeshwar, Shri Mahant Gyandev Singh Maharaj. On this occasion Swami Rishi Ram Krishna Maharaj, president of Nirdhan Niketan Ashram, gave the welcome address. The guests started the program by lighting the lamp. The chief guests were welcomed by presenting mementos and organ clothes.
Share this story