These special arrangements will be made for the students at the exam centers in the scorching heat, CBSE has written a letter to the superintendents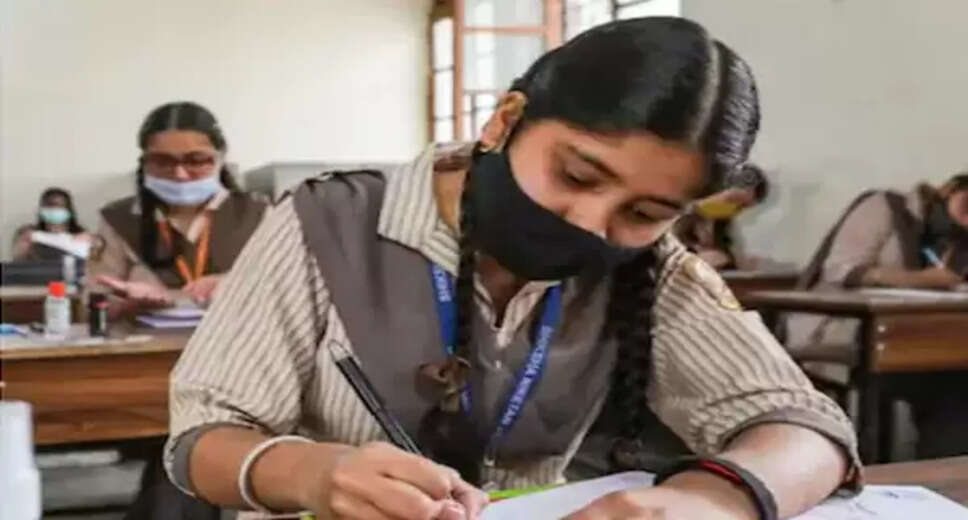 Employment News-In the NCR states along with the country's capital Delhi, the scorching heat and heat wave have made it difficult for people to leave their homes. In such a situation, people have been forced to be imprisoned in their homes. The summer temperature has crossed 46 degrees. In view of this, now the Central Board of Secondary Education (CBSE) has given instructions to make many more special arrangements at all the exam centers across the country.
Cases of corona infection are being recorded rapidly once again. To prevent this, strict instructions were already given by CBSE to the school administration at all the exam centers to be strict. But now once the CBSE has issued instructions to the center superintendents to make special and proper arrangements to avoid heat and heat wave.
In this regard, CBSE's examination controller Sanyam Bhardwaj has written a letter to the superintendents of the examination centers, instructing that the board has made thermometers for the examination of students appearing in class 10th and 12th to make proper arrangements to avoid the spread of Kovid-19. 5,000 for purchase and Rs.5 per candidate per day. At the same time, it has also been urged that the guidelines issued regarding the Superintendents Kovid-19 protocol at all the exam centers should be strictly implemented as per the instructions of the state government.
Apart from this, instructions have also been given to the students to make proper arrangements for drinking water even in the scorching heat. CBSE has also decided to pay Rs 2 per candidate per day for providing potable water. Therefore, proper arrangement of drinking water should be made at the examination center. Schools have been asked to provide separate rooms to students infected with Kovid-19. Bhardwaj said that CBSE has made elaborate arrangements for the conduct of examinations in India and 26 countries.