The pattern of board examinations changed in Uttar Pradesh, these big changes took place in the higher education sector as well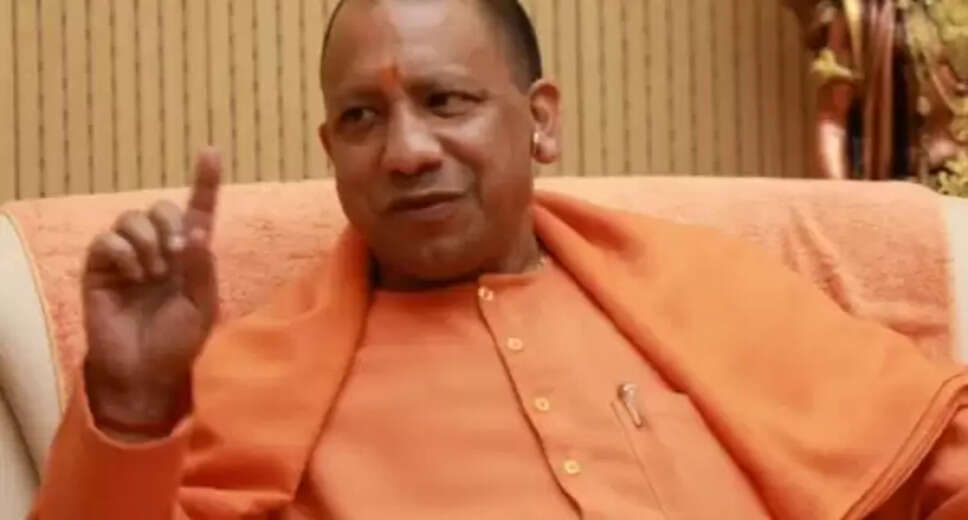 Employment News-In Uttar Pradesh, Chief Minister Yogi Adityanath has started efforts for a drastic change in the education system and system of the state within a short time of assuming power for the second time. Under this, the state government has approved major changes in the higher education sector along with changing the pattern of board examinations of the state. In this sequence, changes will also be made in the high school board examination system by the Uttar Pradesh Board of Secondary Education (UPMSP). Under the new changes, smart classrooms etc. will be prepared. There will be a time bound five year rating and review of schools.
What changed in the board exam pattern?
According to the announcement of the government, the high school i.e. class 10th board examination of 2022-23 will now be on the new pattern. A multiple choice question paper will be given in the exam. Candidates will have to answer it on OMR sheet. At the same time, the same pattern has been said to be implemented in Intermediate i.e. class 12th board examination from 2025. Apart from this, internship programs will be implemented in class IX and XI itself to connect the students with self-employment.
Sanskrit upliftment will be promoted like this
At the same time, 180 hours of certificate and 360 hours of diploma courses will also be started to connect Sanskrit with employment through technical means based on the government's plan. Online training programs will be conducted by the state's Sampurnanand Sanskrit Vishwavidyalaya, Varanasi. Under this, training in traditional Sanskrit learning, rituals, astrology, Vastu Shastra and yoga etc. will also be given.
These big steps will be taken to change the infrastructure
High schools and inter colleges will be established in all the blocks in the next five years.
State School Standards Authority will be established in the state.
A skill university will be set up in the state.
E-learning parks will be set up in 120 government colleges in 100 days.
Rating and grading of ITI colleges will also be done.
Sports academies and sports colleges will be opened in the divisional headquarters.
The evaluation and certification of schools will also be done through the authority in five years.
Students will also be given skill development training and certificates for job oriented education.
Smart classrooms, real time monitoring, student tracking system and integrated data management system will be implemented in all schools.
What will change in the university education system?
Not only this, the admission process in Uttar Pradesh will now be facilitated on the basis of UGC's approval for admission to two degree courses at a time. At the same time, efforts will be made to start dual degree and foreign degree courses in universities which have NAAC accreditation. Directorate of Sanskrit Education will be formed in the state within two years. Its integrated data management system will be implemented.
Even if you fail in internals, you will be considered as pass.
Under the new change, if a student fails in the internal assessment of any course or paper and obtains 33 per cent marks in the respective final examination, then he will be considered passed.
It will be easy to change college-university with credit based score and grading
According to the scheme guidelines of the government, the rules will now be easier to allow students to transfer from one college or university to another within the state. Credit based score and grading system will be implemented in all government and private universities for graduate courses like BA, B.Com and B.Sc. So that, according to the objectives of National Education Policy-2020, the system of transfer of students from one college to another college and university through Abacus-UP will be implemented. For this a 10-point grading will be prepared.
What are the new changes regarding pass percentage?
The pass percentage of all courses at the college and university level will remain the same based on 33 per cent marks.
Minimum 40 percent marks will be required to pass co-curricular course and minor research in third year.
In skill development and employability courses, the round has been fixed as 100.
The passing marks in skill development course have also been fixed at 40 percent.
In this, the evaluation of training and practical examination will be of 60 marks and written examination will be evaluated out of 40 marks.
In this also the minimum passing marks have been kept 40.
The score in the main, minor and co-courses of all subjects out of a maximum of 100 marks will be calculated by adding the marks obtained in the internal assessment of 25 marks and the university examination of 75 marks.
A student has to obtain a minimum of 25 marks out of 75 (33%) to pass in the written and practical examination.
To pass in the internal assessment and university examination, a total of 33 per cent marks have to be obtained.