The matter of renaming the primary school as Urdu High School, the education department ordered an inquiry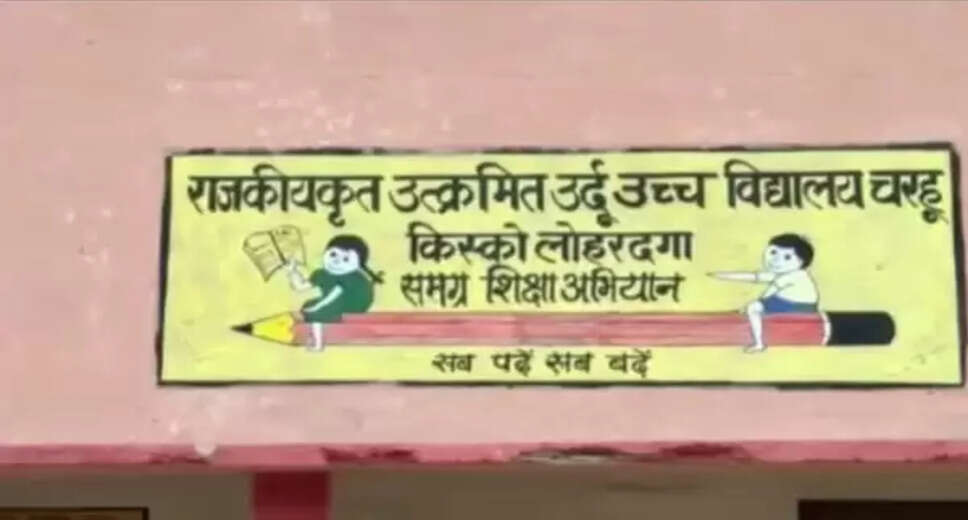 Employment News-A shocking case has come to light from Lohdarga in Jharkhand. A government primary school here has reportedly been renamed as Urdu High School. This case is of Kisco block of the district. In the year 1976, a person named Dhaneshwar Pandey, who came out of this school, alleges that when he was given certificates from here, there was no mention of Urdu school on him. However, now the name of this school has been changed to Urdu High School. He has alleged conspiracy and demanded that the school be run as before.
Order issued for investigation
After the matter came to light, the state education department has ordered an inquiry into the matter. More details on the matter are expected after the investigation. Lohdarga Deputy Commissioner Dr. Waghmere Prasad Krishna has told that orders have been issued to investigate the matter.
BJP MP had demanded investigation
BJP MP Sudarshan Bhagat had asked the Education Department to conduct an inquiry on the matter of allegedly changing the name of the primary school to Urdu High School. He raised the question that villagers and parents say that it was a normal school. Therefore the education department should investigate the matter. According to the information, Dhaneshwar Pandey, an alumnus of the school, had shown his fifth degree to the MP in the district council. There was no mention of Urdu word with the name of the school.
Urdu school has got recognition
According to the information, the District Education Department has given the recognition of Urdu School to Government Upgraded Urdu High School, Charhu. This school has also been included in the list of 18 Urdu schools in Lohdarga district. However, after the controversy came to the fore, the Education Department has now ordered an inquiry into the matter.