The fifth examination will now start from April 27 and that of the eighth from April 17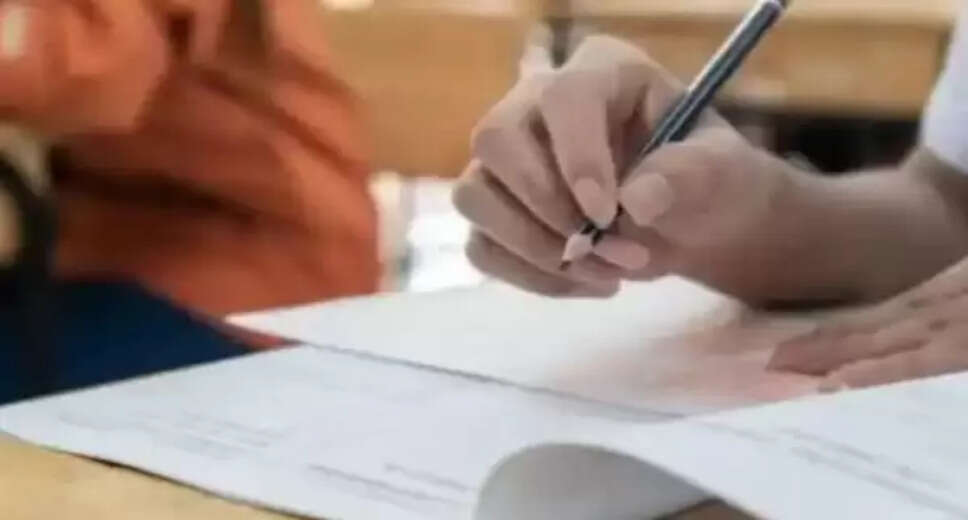 Employment News- In view of the scorching heat in Rajasthan this time in the month of April, the Education Department has amended the time table for the examinations of class V and VIII students. Now the exams of class V students will start from April 27 instead of April 19. The exam time will be from 7.30 am to 10.00 am. Similarly, the Class VIII board exams will start from April 17 instead of 16. Timings will be from 10:30 am to 1 pm.
Director of Elementary Education Kanaram said that under the new program, the exam dates of both the classes were also changed. In this, the fifth board exam has been extended by eight days and the eighth board exam one day ahead. Mathematics paper in the eighth board will now be held on April 17 instead of April 16. English paper on 27 April instead of 18 April, Hindi paper on 1 May instead of 20 April, Social Science paper on 8 May instead of 22 April, Science paper on 12 May instead of 25 April, 27 April in third language instead of on May 17. All these exams will be held from 10:30 am to 1 pm.
5th board exam dates also changed
Similarly, the dates of the fifth board exams have also been changed. In this, instead of April 19, the paper of mathematics is now on April 27, paper of English on May 1 instead of April 21, paper of Hindi on May 8 instead of April 23, environmental studies from April 26 to May 12, paper of Sanskrit and Urdu. It will be on May 17 instead of April 27. All these exams will be held between 7.30 am to 10.00 am.
At the same time, in the eighth examination for deaf and dumb students, Mathematics paper has been extended from April 16 to April 17, English from April 18 to April 27, instead of April 16. Whereas, instead of April 20, the paper of Hindi will be held on May 1, instead of April 22 for social science, on May 8, for science on May 12 instead of April 25. Its timing will also be from 10:30 am to 1.50 am.