The direction of the national education policy will be decided by the suggestions of the academicians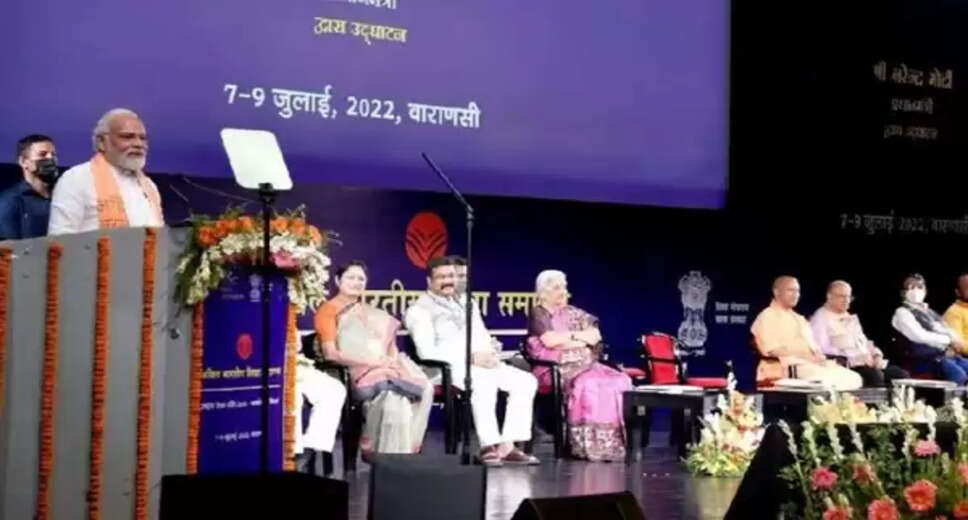 Employment News-After three days of brainstorming in Kashi on the National Education Policy implemented by the Ministry of Education, some new chapters can also be added to it. The suggestions of more than 600 academicians including Vice Chancellors of State, Central Universities, IIT Directors from across the country, who have participated in the All India Education Conference, will become the mainstay in this. On behalf of the UGC, along with debates on nine subjects in the Samagam, online suggestions have also been sought from academicians regarding education policy. Based on this, the UGC and the Ministry of Education can take some more important decisions regarding the education policy.
The National Education Policy 2020 was implemented two years ago in July with the aim of integrating the education system, expanding its scope and making radical changes in other facilities. In this, research for students, teachers, promotion of innovation as well as interdisciplinary studies, skill development, digital learning, and many subjects were included prominently.

Member of Drafting Committee of National Education Policy Prof. MK Sridhar says that after the implementation of the education policy, its wide impact has been seen. Academics from all over the country have put their point of view in the right manner. Will try to make it even better by incorporating everyone's suggestions.
Impact will also be seen in educational institutions
In collaboration with the Ministry of Education, UGC, BHU, the Vice Chancellor of IGNOU, New Delhi, Prof. Nageshwar Rao says that the nine subjects discussed in the Samagam, its effect will be visible in the educational institutions as well. Now, on behalf of the Vice Chancellor and the academicians, the students and teachers will be informed about the meeting in the educational institutions as well. As far as suggestions are concerned, the suggestions of all of us have been sought by the UGC, considering the current scenario, the need of the hour.
The logo of the education conference prepared in BHU
The logo of All India Shiksha Samagam was prepared in BHU itself. It was prepared by researcher Rahul Kumar Sao under the guidance of Dr. Manish Arora, Assistant Professor, Faculty of Visual Arts. Education Minister Dr. Dharmendra Pradhan also appreciated it. Dr. Arora said that the red circle of the people, in this gathering organized in the city of Kashi, facing east, the energetic sun and the three rising stripes in it artistically display the past, present and future of knowledge, the ultimate goal of education.