The condition of government schools in Chandigarh, a teacher teaching 100 students, how to get quality education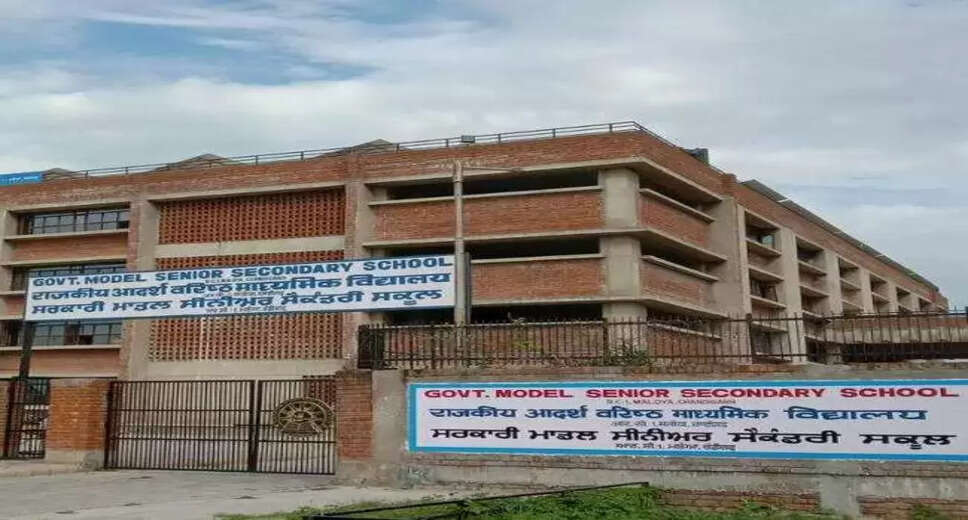 Employment News-There is a severe shortage of teachers in the government schools of Chandigarh. In such a situation, it has become difficult to provide quality education to the students of government schools. The situation is that in many schools of the city there is only one teacher to teach the children of first grade. In the first class, the teacher teaches and tells the student to hold the pencil to the copy and book.
Surprisingly, there is one teacher each for 90 to 100 students to teach Maths, Hindi alphabet and English alphabet in 5 hours. The problem for a teacher is that when will he teach the student to hold stationery from a book, at what time teach him to read, at what time will he get practical under the New Education Policy. Chandigarh Education Department has 116 government schools, in which there are only 3100 teachers for teaching, while the number of students has gone up to more than one lakh 60 thousand.
The Chandigarh Administration has adopted the Punjab Service Rules 1992 on February 2020. After this, the retirement age of teachers became 58 years instead of 60. From 28 February 2020 to 31 March 2022, more than 900 JBT, TGT, PGT teachers retired from education and more than one hundred teachers got the benefit of promotion from Deputy Director School to District Education Officer-3, due to which till April 2022, the department had There was a shortage of more than 1400 teachers. With the implementation of Punjab Service Rules, the Corona epidemic and in these two years, more than 15 thousand students enrolled in government schools from private schools. Schools have started, but under the Right to Education Act, there is no teacher with the department to make those students sit and teach them.
This is the rule of RTE and planning of New Education Policy 2020
Under the Right to Education Act, there should be one teacher for 30 students in the first class. If there are more than 30 students, a separate section has to be made. Even if 35 students appear in the section, then instead of one, two sections have to be made. Similarly, in the New Education Policy, there is an instruction to conduct the studies to be done in the first class through practical or sports in the class room itself. After writing on books and stationery in the classroom, there is a mention of making them practice that thing in games too, but the teacher handling more than 30 students cannot get practical nor can give time to all the students .