The condition and direction of basic education changed with the resolve of CM Yogi himself, going to the primary schools and testing the quality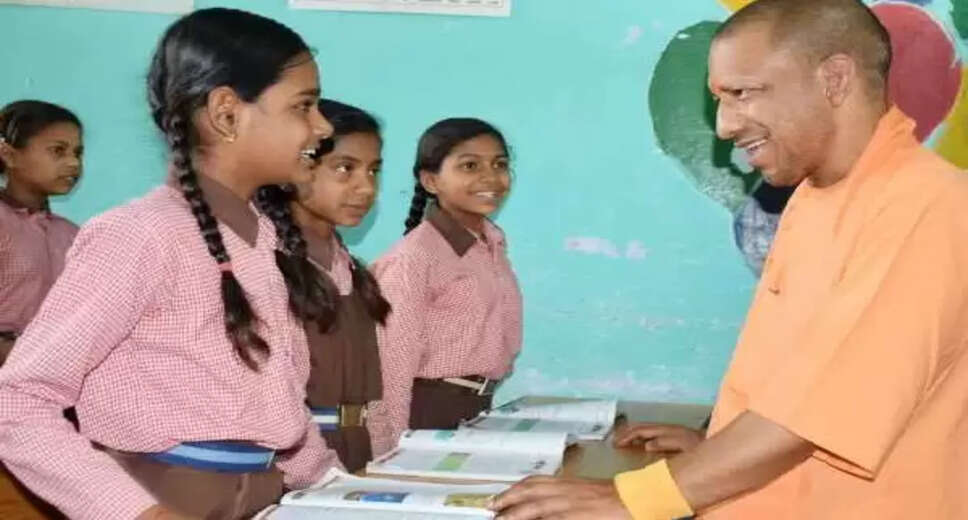 Employment News-Chief Minister Yogi Adityanath's campaign of radical change in basic education is bringing color. In the last five years, with the resolve of CM Yogi, not only the condition and direction of primary schools have changed, but resources and facilities have also increased in the schools.
For this reason, the enrollment of children in primary schools has increased from 1.5 crore year after year to close to two crore. Now there will be smart classes in schools and remote learning system to connect children with technology from the very beginning.
In the last five years, CM Yogi Adityanath has made a lot of efforts to bring alive the primary education which was dying in the previous governments in UP. Considering the importance of basic education, he has increased it from 55,176 thousand crore in the financial year 2016-17 to 63,455 in the financial year 2021-22.
Apart from this they have recruited 1,22,054 teachers in a fair and transparent manner. In 2019, Learning Outcome based learning process has been adopted as Mission Prerna and NCERT Maths Kit has been made available for teaching in all schools.
In Yogi Sarkar 2.0, now CM Yogi Adityanath's emphasis is on the quality of education. That is why he himself is checking the quality of education by going to primary schools. On April 4, CM Yogi started the School Chalo campaign in Shravasti district with the aim of increasing the enrollment of children in council schools in the academic session 2022-23.
Digital education is also being focused to connect children with technology in primary schools. Along with this, smart classes and remote learning systems are also being considered in schools, so that the quality of education is not affected and children studying in primary schools can also compete with the children of convent schools.
Inter-departmental coordination under Operation Kayakalp in primary schools has changed the picture of primary schools with basic facilities and resources. Coordinating with various departments in basic education, works worth about Rs 1600 crore have been done.
The funds of the 15th Finance Commission of the Panchayati Raj Department and the Fifth State Finance Commission, urban development and the schools in the areas related to the corpus fund of the appropriated area have been strengthened. Boundary wall and leveling work has been done in coordination with MNREGA and Village Fund. Apart from this, District Mineral Fund, MLA Fund and CSR Fund have also been utilized.