The child told Bihar CM Nitish Kumar - support for education, father does not help, know - what happened then?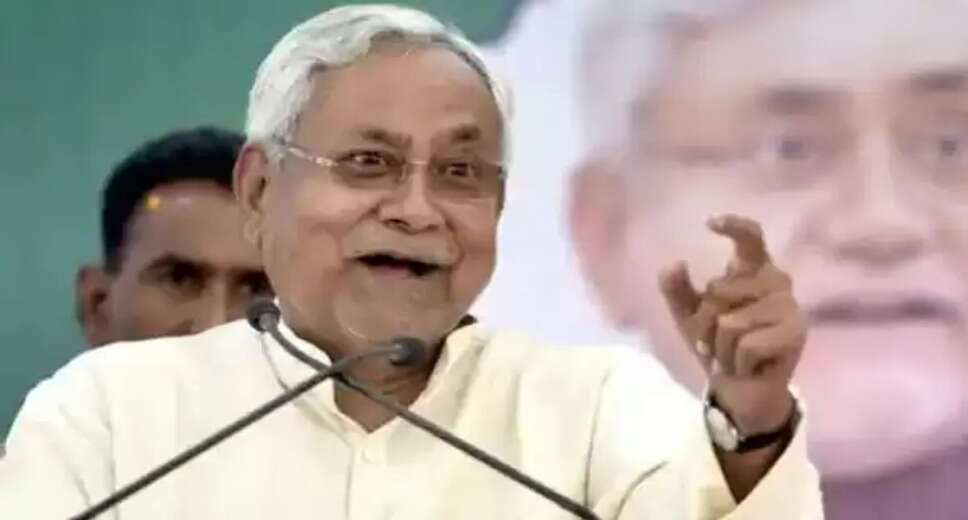 Employment News-In Bihar Chief Minister Nitish Kumar's ancestral village Kalyan Bigha in Nalanda district, an 11-year-old boy on Saturday made headlines by drawing the attention of a guest amid a huge crowd and seeking support for his studies.
The Chief Minister was in Kalyan Bigha. Let me tell you, he comes here every year on every death anniversary of his wife Manju Sinha. On whose statue he garlands.
As he was passing through a barricaded road, people were welcoming him, there was noise all around, when a boy named Sonu Kumar shouted loudly and said in a loud voice "Sir, I need you for my education. Need support. My father doesn't help me."
When the Chief Minister saw the child, his facial expressions suddenly changed to serious concern and he ordered the officers accompanying him to listen to the child's grievances.
Deputy development commissioner Vaibhav Srivastava, who is acting as the district collector, listened to the child's story attentively, with a village elder confirming the boy's "brilliant student".
After this many journalists heard the story of the child. The child said, "I study in a government school, but the school system is very bad. My maths teacher has problems with numbers and does not know basic English. The child said that he wants to become a high-ranking officer. aspires to become an IAS, maybe even an IAS, but the poor standard of education is coming in the way of his career"
The child said, "My father sells dairy goods for a living. But he does not think about my education. Whatever he earns he spends on alcohol." Let us tell, this child is a student of class VI. She said, "I was already tutoring people junior to me to support myself.