System will change in the new education policy, now a student of science in class 11 will also be able to study with the subject of the Faculty of Arts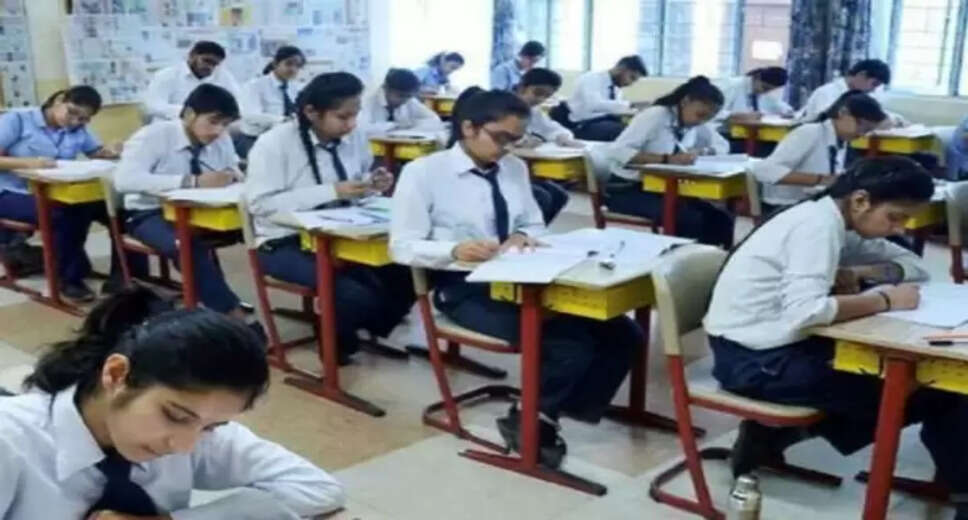 Employment News-Like colleges, now the students of higher secondary classes will also get relief regarding the selection of subjects in studies. Now the students of class 11th will be able to take one subject and study other subjects as well. For example, with mathematics, history, economics or music, one can study arts with science. This change is being done under the National Education Policy. Under this, some changes have been made in the curriculum of schools. Multi-faculty process will be implemented in higher secondary classes from session 2022-23. Firstly, it will be implemented in class XI from this session. After this, it will be applicable from the next session in the twelfth.
The Board of Secondary Education (Mashim) has prepared the complete outline from class X to XII under the National Education Policy. This proposal has been sent for permission from the government. Admissions will be given to the students in class XI on multi-faculty basis from this session as soon as the approval is received from the government. It will consist of core curriculum based on skill development. Its main objective is to connect students with life skills along with studies. Till now, art, music, craft, sports, yoga etc. have been taught as ancillary courses or extracurricular activities. Now these will be part of the main curriculum. Let us tell you that earlier there was general education from class one to tenth. In class XI, there used to be freedom to choose the subject, but now from the XI itself, students can choose the subject of multi-faculty.
19th in 10th and 39 vocational courses in 12th
Under the National Skill Qualification Framework (NSQF), the old courses will be replaced by new vocational courses. It will cover more subjects in both the classes. Till now six courses were running in 10th class, which will now be 19. Similarly, instead of five, 39 courses will be applicable in class 12th. It will include other courses including Banking and Accounting, Automotive Services, Industrial Electrical, Electronics, Textile Design Technology, Fashion Designing and Technology, Real Sales Associates, Jewelery Designing, Web Designing, Agriculture, Travel and Tourism, Health Care.
Regional and foreign languages ​​are also included in the third subject.
Till now there was an option to choose Sanskrit as a third subject along with Hindi, English. In the new education policy, now there will be an option to choose regional language Kannada, Tamil, Malayalam or foreign language German, French, Spanish as a third subject.
only five subjects
In class XI, five subjects have to be taken, but now its groups have been made. There will be three main subjects and one elective subject will be taken along with the language paper.
Self-assessment of class 10th student
Under the National Education Policy, there will be a complete self-assessment of the students of class X. On the basis of which their report card will be changed. Under this, they will be assessed at three levels. One will be done by the student himself, the other by his friend and the third by his teacher. In this, students will give 25% marks to themselves or will meet with a friend or teacher.
Now the bond of the faculty will end from the eleventh. Now a student of science or economics faculty can also take art or music subject. Its proposal has been sent to the government.
- Shrikant Banoth, Secretary, Mashim