Staff of five major educational institutions did not get salary for four months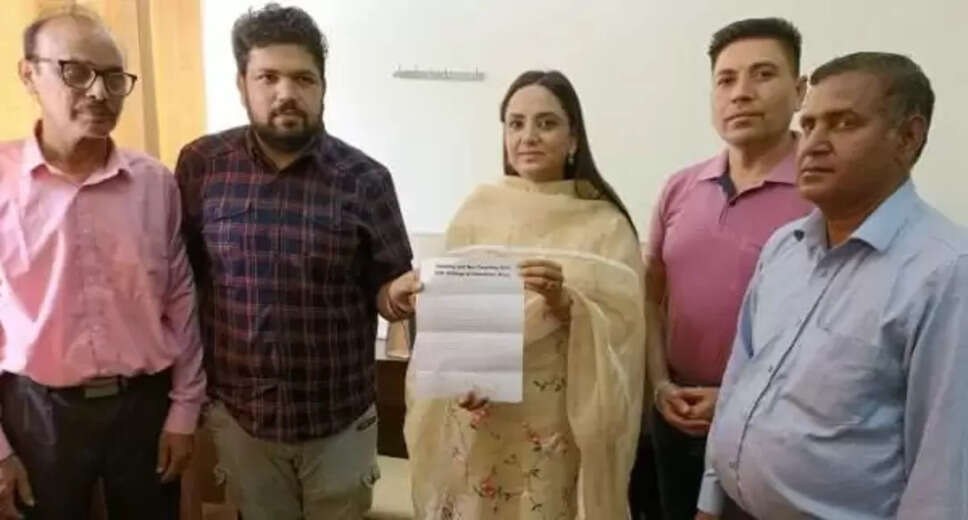 Employment News-In the fight for the post of President of Arya Pratinidhi Sabha, teachers and non-teaching staff have not received salary for four months in five major educational institutions of Moga city related to Arya Pratinidhi Sabha.
The principal of DM College had released the salary from the fund in view of the problems of the teachers, after their complaint, the salary has also been stalled in the DM College for two months. Although the salary has been released at the level of DPI, but the teachers are not getting the salary due to the dispute in the management, the teaching and non-teaching staff of DM College of Education met MLA Dr. Amandeep Kaur Arora regarding this problem. He handed over a memorandum to him and demanded a solution to his problem.
In the memorandum given to MLA Dr. Amandeep Kaur Arora, it has been said that the grant of DM College of Education has been released from the DPI, but due to mutual disputes between the management, the staff has not received the salary for the last four months. The bank accounts of the college are frozen, the staff appealed to the MLA Dr. Amanandeep Kaur Arora to solve the problems of the teachers on the basis of initiative. The MLA assured to solve the problem. Last week, the staff had also given a memorandum to the DC in this matter. The staff meeting the MLA has warned that if they do not get their salary soon, they will have to take to the streets demanding their rights.
Staff of these institutes affected
Due to the ongoing dispute in the management, the teachers of DM College, DM College of Education, MDAS School, DN Model Senior Secondary School, MD Model School, the main educational institution of the city, have not received salary since January. The president of Arya Pratinidhi Sabha Punjab is Sudarshan Sharma, in Moga, Krishan Gopal Agarwal was working as the vice-president. A few months ago, Krishna Gopal Aggarwal has declared himself as the president, there is a dispute between both the parties regarding this. At first the local officials met the bank officials and got the salary drawn, but later Sudarshan Sharma complained to the bank officials, then now the bank officials also stopped releasing the amount of salary.