Shared with Haryana how to implement NEP, online transfer of teachers and discussion on innovation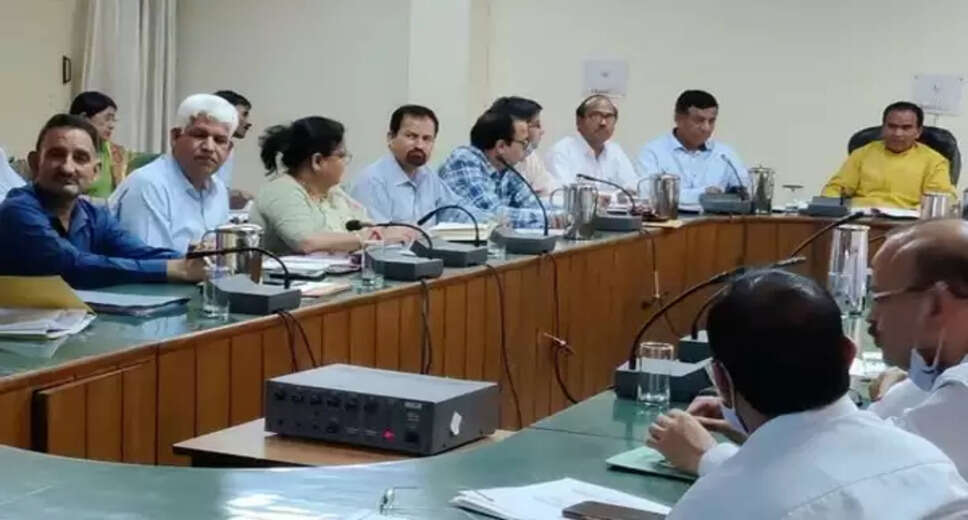 Employment News-Education Minister Dr. Dhan Singh Rawat said that a meeting was held with Haryana Education Minister and officials to improve the quality of education. In which both the states shared the work done in the field of education with each other. Presentation of online transfer of teachers and online admission of students was given by Haryana. Whereas information about the work done by Uttarakhand in the field of education and the implementation of NEP-2020 in July was shared.
The Education Minister said that in the meeting held in Haryana Sadan with Haryana Education Minister Chaudhary Kanwarpal and departmental officers, both the states shared their experiences and work. In the meeting, Haryana has adopted an online system for transparent transfers of teachers. About 93 percent of the teachers there are happy with this arrangement.

Similarly, admission of students in schools is also done through online mode, so that parents do not face any problem in getting their children admitted. The Education Minister said that many steps have been taken by the state government for quality education in Uttarakhand. He said that work is going on in Uttarakhand on a war footing regarding the implementation of NEP-2020.
In July, the new education policy will be implemented in the state, with this Uttarakhand will become the first state in the country to implement the NEP. The NEP will be implemented first in the first semester under pre-primary and higher education. Uttarakhand Education Secretary Ravinath Raman, Director General School Education Banshidhar Tiwari, Haryana Director of Primary Education Asanj Singh, Deputy Director Secondary Education Surendra Bangar etc. were present in the meeting.