Schools will be closed in Jharkhand? Education Minister Jagarnath Mahto asked school managers to take a decision
Schools will be closed in Jharkhand? Education Minister Jagarnath Mahto asked school managers to take a decision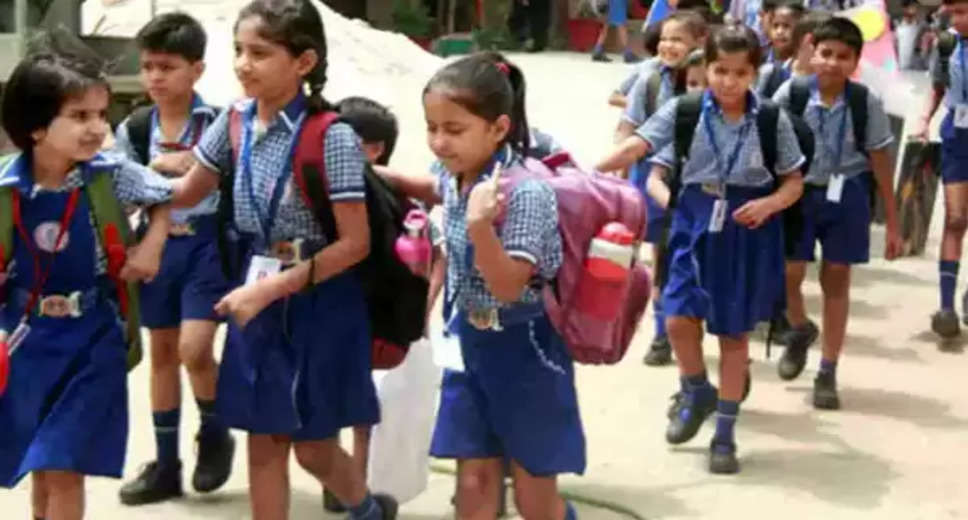 EmploymentNews- view of the scorching heat, the private school management at its discretion should take a proper decision to give relief to the children. At present, the school management committee has the right to take any decision in view of the increase in temperature as well as the problems of the children. So that the education of the children is not affected in this scorching heat. State Education Minister Jagarnath Mahto s
He said that the government, parents and school management are also concerned about the rising temperature across the state. A decision on which should be taken keeping in mind the interests of all. It is known that in the last week of April, the heat has started wreaking its havoc. As soon as ten o'clock in the morning, due to the warmth of the earth and the hot winds, life is busy. In many schools, classes are being conducted till 10 am. But in many big schools of the city, classes are being conducted till 12 noon. Due to this, school children are facing a lot of trouble due to the scorching heat.
The children have to face the heat of the hot winds due to the rise in temperature from morning to afternoon. Due to this weather condition, the number of children in many schools is decreasing. At the same time, parents have also demanded the school management committee as well as the district administration to change the school timings till the weather gets better. Despite this, no concrete steps have been taken in this direction so far.
Weather experts say that if this trend continues, then children may also become ill due to heat. Here Child Specialist Dr PK Pandey has said that it is very important to keep children safe from this heat. It is necessary to give fluids along with water from time to time. Fried food should be avoided. If you see any signs of illness, then you should immediately go to the doctor.
The temperature reached 43 degrees on Friday
The maximum temperature of Bokaro reached 43 degrees on Friday. Due to which people were seen troubled by the scorching heat throughout the day. The heat of the sun is such that it has become difficult for people to come out on the road only around 10 o'clock in the afternoon. People are seen lurking in their homes till evening. There is silence on the streets. The effect of strong sun and heat is that hot winds are blowing till eight o'clock in the night. People's faces are getting scorched due to heat during the day, while people are facing a lot of trouble due to hot air and humidity at night. In such a situation, due to the absence of electricity, even the sleep of the people is not being fulfilled. In such a situation, many people are also becoming victims of irritability.