Rahul calls CBSE 'Central Board of Suppressing Education', takes a jibe at RSS for change in syllabus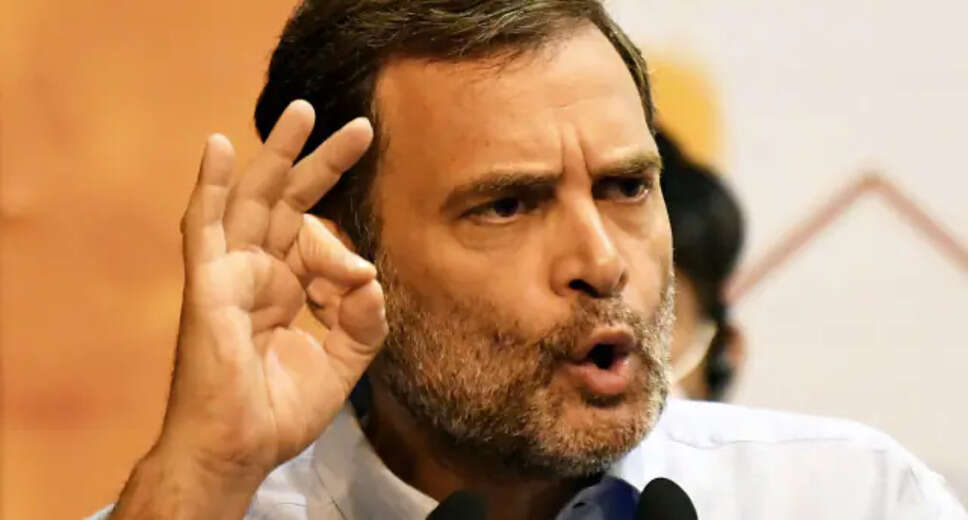 Employment News-Former Congress President Rahul Gandhi has described CBSE as 'Central Board of Suppressing Education'. His remarks came after CBSE removed several chapters from the history and political science syllabus of class 10 and 12. He also targeted the Rashtriya Swayamsevak Sangh (RSS) over the change in syllabus and termed it as a 'national education shredder'.
Rahul Gandhi tweeted today and wrote 'National Education Shredder'. He also posted a picture along with the tweet in which a shredding machine was seen cutting across issues like democracy-diversity, effects of globalization on agriculture, non-aligned movement, Mughal court, industrial revolution, poetry of Faiz, employment, communal harmony and freedom of institutions. Is.
Major Changes in CBSE Syllabus
Actually, CBSE has made major changes in the syllabus for the session 2022-23. The board has removed chapters related to history of class 11 and 12, non-aligned movement, era of cold war, rise of Islamic empire in Afro-Asian regions, history of Mughal courts and industrial revolution from political science syllabus.
Similarly, the topic 'Impact of Globalization on Agriculture' has been dropped from the chapter on food security in the Class 10 syllabus. Along with this, the translated excerpt of two Urdu poems of Faiz Ahmed Faiz from the section 'Religion, Communalism and Politics-Communalism Secular State' has also been excluded this year. CBSE has also removed chapters on 'Democracy and Diversity' from the syllabus material.