PM Modi reviews the implementation of National Education Policy, emphasizes on Hybrid Teaching System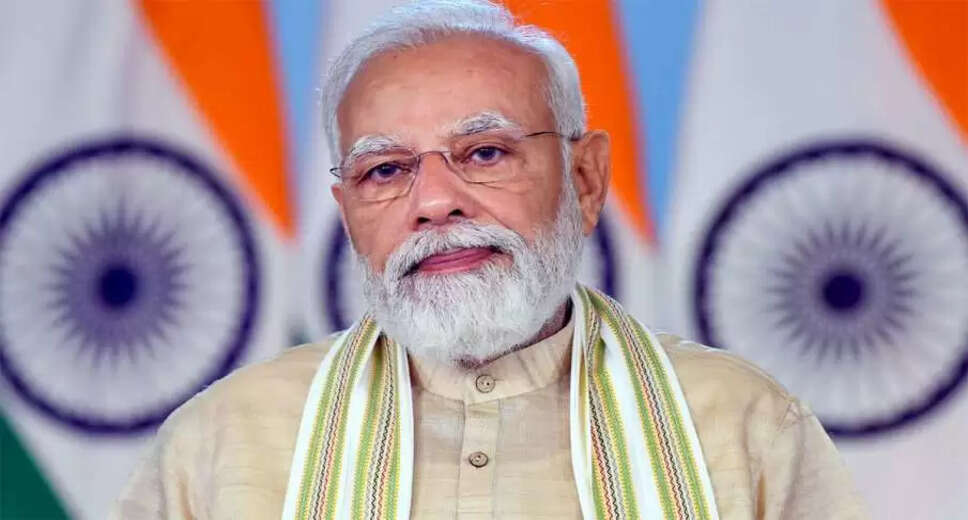 Employment News-Prime Minister Narendra Modi on Saturday reviewed the implementation of the National Education Policy (NEP). He also stressed on developing a hybrid system of online and offline learning to protect school going children from excessive exposure to technology. PM Modi said that several steps have been taken in the last two years towards implementing the NEP with the objective of access, participation, inclusion and quality.
PM Modi also gave instructions on Anganwadi centers
According to a statement issued by the Prime Minister's Office (PMO), Modi also said that the database maintained by Anganwadi centers should be seamlessly linked with the school database as children move from Anganwadi to schools. He also advocated for regular health check-up and screening of children with the help of technology in schools. During the meeting, the Prime Minister was apprised of the progress of the National Curriculum Framework being prepared under the National Steering Committee.
PM stresses on developing hybrid system
PM Modi said that a hybrid system of online and offline teaching should be developed to protect school going children from excessive exposure to technology. The Prime Minister said that emphasis should be laid on the use of indigenously developed toys to develop conceptual skills in the students. He also suggested that secondary schools with science laboratories should engage with farmers of their area for soil testing to create awareness about soil health.
PM also said on 'Multiple Entry and Exit' system
The Prime Minister said that many such transformational reforms have been initiated, from bringing the drop-out children back into the mainstream to introducing the system of 'Multiple Entry and Exit' in higher education, which will prove to be effective in the progress of the country. According to the PMO, the Indian knowledge system is being promoted as per the recommendations of the NEP and in view of this, an Indian Knowledge System (IKS) cell has been established in the All India Council for Technical Education (AICTE) and 13 centers have been opened across the country. Huh.
Many senior officials of the Ministry of Education were present in the meeting.
The PMO also said that 2,774 Institute of Innovation Councils have been set up in higher educational institutions in 28 states and 6 union territories to encourage the eco-system of start-ups and innovation. The meeting was attended by Union Education Minister Dharmendra Pradhan, Ministers of State for Education Subhash Sarkar, Annapurna Devi and Rajkumar Ranjan Singh, Principal Secretaries to the Prime Minister PK Mishra, Chairman of University Grants Commission, Chairman of AICTE and National Council of Educational Research and Training (NCERT). Several senior officials of the Ministry of Education including the Director were present.