Order of appointment of teachers for question bank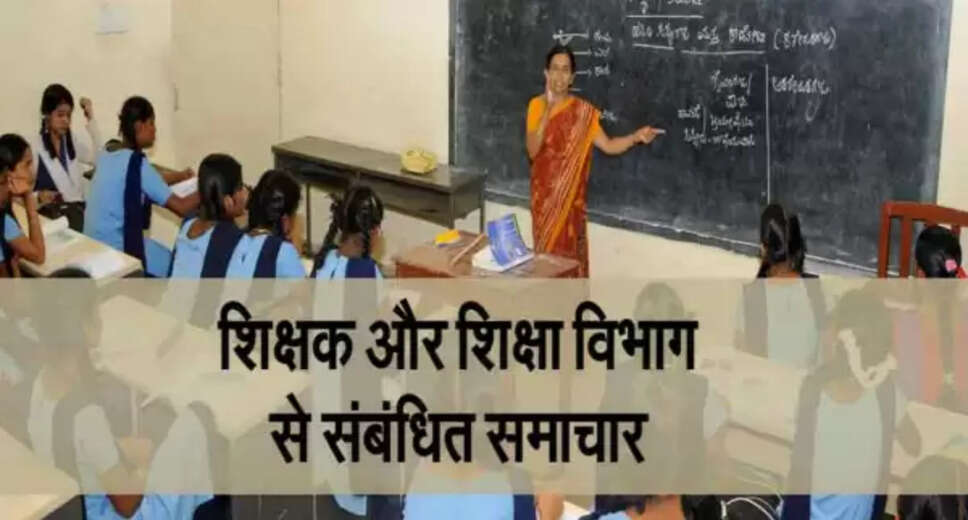 Employment News- In line with the new education policy, the process of assessing the proficiency level of the students has to be improved. For this, item banks have to be created with a view to improve the quality of education at the state level. So that all the students of the state can determine the direction of their studies and at the same time the educational level of the students can be increased. Question banks are to be prepared for all subjects from class 9 to 12. In which the understanding of the students can be assessed on the basis of the relevant subject and course.
In order to prepare the question bank for the subject teachers, the Additional Director, Public Instruction, Madhya Pradesh has issued a letter to the District Education Officer and instructed that in order to prepare the question bank, the teachers should be entrusted with the responsibility of making the item bank of the allotted subject and chapter according to their name. . In case of problem, one can contact the subject expert of the concerned State Assessment Cell, who is nominated as the subject coordinator for this work. In the instructions issued by the government, the District Education Officer has been asked to prepare the question bank of the prescribed syllabus from the selected teachers of his district by May 05, 2022 and ensure completion of the proceedings within the time limit.
For question bank creation, each subject teacher will use only NCERT based book of Madhya Pradesh government for the creation of questions. Question bank should be made in Hindi. CALIBRI font should be used for English.